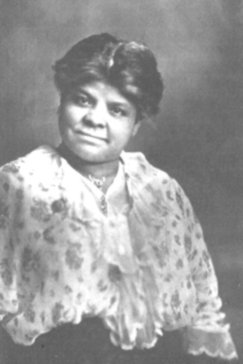 THE IDA B WELLS COMMUNITY ACADEMY, INC.
1180 Slosson Street
Akron, Ohio 44320-2730
Curriculum Infusion Model for African & African American
Historical and Cultural Studies

Developed by Dr. Edward W. Crosby, PhD
Founder and Member, Board of Governors
and
Ms. Angela M. Anderson, MBA
Chief Administrative and Fiscal Officer
An Introductory Note
The Infusion Model's learning standards are presented under the focus areas (in bold) for each grade level – K thru 6 – and indicate, but without any particular sequence order implied, what each grade level teacher should infuse into his or her lesson plans and all subject areas of the standard curriculum (see the sample Curriculum Matrix). That is, Language Arts, Social Studies, Citizenship, Science, Mathematics and Reading – for that particular standard. The focus areas are not given to limit or restrict the instructors' ability to choose the material they want their students to learn so long as they remain within their students capabilities. Those focus areas without suggested emphasis areas allow the teacher to search the Internet for relevant information. Moreover, it should be obvious that, if an instructor is unfamiliar with a focus area and/or standard, she/he can enter the subject, an individual's name, etc. in the Google search engine at: http://www,google.com/. Google will, then, quickly retrieve a number of Web sites with information on the subject.

Using the Internet is easy; however, it will consume large amounts of time, for teachers will have to read, scan or peruse the information found to see if it is exactly the information they wanted to find, and, if not, continue to search. At the end of this Infusion Model, we have listed a number of links that address several of the areas suggested plus maps, African counting games, internet research subjects, Black Experience video tapes and several instruction aids. This should help reduce the time required to find suitable information. Moreover, it is, then, imperative for teachers to use the comprehensive Web links to educational resources in the Academy's "Selected Bibliography," on the Academy's Web site. This bibliography provides (by scrolling up) not only relevant links to cultural infusion resources but also provides teachers with a wealth of books on African and African American life, history and culture. Additional information on the Academy – its Board members, administrators, faculty, educational philosophy, registration and employment applications, and much more – can be accessed at: http://hierographics.org/Academylndex.shtml.

Teachers are expected, during the course of the academic year, to teach as much as possible of each subject area suggested for each grade level. Teachers may, of course, have to make adjustments as they develop their lesson plans to assure their instruction of each subject area is grade specific. What is expected, moreover, is that teachers will have tried to have their students introduced to and learn as much as they can in each grade. It is also expected that enterprising teachers will periodically – weekly, monthly and at the end of each grading period – examine their students to ascertain exactly how much their students have retained not only of the infused content, but also of the ODE mandated curriculum. Most importantly, all teachers are expected to study these Infusion Model standards carefully and, as members of a committed instructional team, offer to team members constructive criticisms, new ideas, possible teaching methodologies, suggestions for improvement, etc.

KINDERGARTEN
Knowing Your World and Place in It
Find the United States on a Map of the World
Find Ohio and surrounding states on a Map of the United States
Find Africa, Europe, Asia, Australia, Iraq, Arabia, Russia, China on a Map of the World
Names of African Nations
Find any 10 of African nations on a blank Map of Africa and give their names and short description.
Locations of African Ethnic Groups
Locate these Ethnic Groups in African Nations: Yoroba, Masai, Kikuyu, Hausa, Ewe, Akan, Zulu
Locate where descendents of these Ethnic Groups may live in the United States
Names of Native Peoples and Languages Spoken in these Locations
South Africa, Kenya, Zimbabwe, Egypt, Guinea, Angola

The Ida B. Wells Community Academy Pledge
(Should be memorized, recited daily, and displayed with an overhead projector
during the morning ssembly.)
I am a student of the Ida B. Wells Community Academy, and I want to learn.
I pledge to uphold all rules and policies the Academy has established.
I pledge to study a lot and to complete my home work assignments,

I pledge to attend school regularly and to always pay attention in class.
I pledge to be loyal, to show school spirit, to be proud and to respect myself,
My fellow students, my teachers, my parents, and the Academy.

I pledge to strive for excellence in my studies and to learn to read by reading.
I pledge to be proud of my community, my neighborhood, and my home.
I pledge never to forget the greatness of my African American heritage.

I pledge to behave at the Academy, at home, and in the community according to
The NGUZO SABA – The Seven Principles
This pledge I make freely with loyalty, enthusiasm, concern and understanding.
I AM SOMEBODYI I AM PROUD OF WHO I AM!

FIRST GRADE
Names of African Nations
Find any 20 African nations on a blank Map of Africa and give their names and short national details.
Classical African Civilizations
Kush, Axum, Nubia, Songhay, Ghana, Egyptian, Meroe,
Mali, Great Zimbabwe, Kanem Bornu
Names of Early African Explorers In the Americas and Elsewhere
Abu Bakari II, Estavanico, Pedro Alonzo Nino, Mandingo Merchants, Nuflo de Olano
Kashkash Ibn Saeed ibn Aswad, Jean Baptiste Pointe du Sable, Ibn Battuta, Leo Africanus
Martin R. Delany, Matthew A. Henson
African Americans in the American West
Bill Pickett, Deadwood Dick, Jim Pierson Beckwourth, Isom Dart
Nat Love, Mammy Pleasant, Willis Meade
Names of the Rivers of Africa
Niger, Congo, Zambezi, Limpopo, Nile (White and Blue), Orange, Volta, Benue
Memorizing the Academy Pledge

SECOND GRADE
Names of African Nations
Find any 30 African nations on a blank Map of Africa and give their names and short national details.
Names of Rivers, Deserts, and Mountains of Africa
Niger, Congo, Zambizi, Limpopo, Nile, Sahara, Kalahari, Atlas Mountains,
Mt. Kilimanjaro, Mountains of the Moon
How Africans Came to America
pre-Columbian Explorers, Indentured Servants, Enslaved Africans
Those Who Came as Visitors
Abu Bakari II: Africa's Greatest Explorer, Estavanico, Cinque and the Amistad
Those Who Were Forced to Come Against Their Wills
Akan, Yoruba, Twi, Mandingo, Moors, Hausa, lgbo, Fulani
Senufo, Malinke, Guro, Ewe, Berbers
Kwanzaa: Founder, Purpose, Meaning
Founded in 1965 by Dr. Maulana Karenga
See Karenga's Kwanzaa: Origin, Concepts, Practice. San Diego: Kawaida Publications, 1977

THIRD GRADE
Names of African Nations
Find any 35 African nations on a blank Map of Africa and give their names and short national details.
What Enslavement was Like
The Slave Family, The Peculiar Institution, Slave Narratives
Life of Olaudah Equiano (Gustavus Vassa), Soloman Northup
How Africans Resisted Enslavement
Maroonage, Slave Revolts, Steal Away, Puffin' Ole Massa On, Underground Railroad
Martin R. Delany, Frederic Douglass, Henry Highland Garnet, Edward W ilmot Blyden
David Walker, Nat Turner, Harriet Tubman, Sojourner Truth
Walker's Appeal, Nat Turner's Revolt, Sojourner's "Ain't I a Woman" Speech,
Harriet Tubman: Moses of Her People
Take the Underground Railroad with
Harriet Tubman, William Grant Still, Levi Coffin
Ancient Egypt and Nubia
Re-emphasizing the Principles of Kwanzaa
THE NGUZO SABA
(or The Seven Principles)
UMOJA (OO-MOH-JAH) – UNITY – TO STRIVE FOR AND MAINTAIN UNITY IN ALL OF OUR EFFORTS, WITHOUT UNITY, THERE IS NOTHING.

KUJICHAGULIA (KOO-GEE-CHAH-GOO-LEE-AH) – SELF-DETERMINATON – TO DEFINE, NAME, CREATE AND SPEAK FOR OURSELVES.

UJIMA (OO-JEE-MAH) – COLLECTIVE WORK AND RESPONSIBILITY – TO BUILD, MAINTAIN AND SUPPORT THE BLACK COMMUNITY, MAKE OUR SISTER'S AND BROTHER'S PRO- BLEMS, OUR PROBLEMS, AND SOLVE THEM TOGETHER.

UJAMAA (OO-JA-MAH-AH) – COOPERATIVE ECONOMICS – TO BUILD AND MAINTAIN OUR OWN STORES, SHOPS AND OTHER BUSINESSES AND TO PROFIT FROM THEM TOGETHER.

NIA (NEE-AH) – PURPOSE – TO MAKE OUR COLLECTIVE VOCATION THE BUILDING AND DEVELOPING OF OUR COMMUNITY IN ORDER TO RESTORE OUR PEOPLE TO THEIR TRADITIONAL GREATNESS.

KUUMBA (KOO-OOM-BAH) – CREATIVITY – TO DO ALWAYS AS MUCH AS WE CAN, IN THE WAY WE CAN, IN ORDER TO LEAVE OUR COMMUNITY MORE BEAUTIFUL AND BENEFICIAL THAN WHEN WE INHERITED IT.

IMANI (E-MAN-NEE) – FAITH – TO BELIEVE WITH ALL OUR HEARTS IN OUR PEOPLE, OUR PARENTS, OUR TEACHERS, OUR LEADERS AND THE RIGHTEOUSNESS AND VICTORY OF OUR STRUGGLE.

* * * *

UNCONDITIONAL LOVE OF SELF, LOVE FAMILY, COMMUNITY AND
NATION, AND MOST OF ALL LOVE OF THE CREATOR

FOURTH GRADE
Names of African Nations
Find any 40 African nations on a blank Map of Africa and give their names and short national details.
Five Great Spirituals: The Epics of a People
"Precious Lord, Take My Hand," "Go Down Moses"
"I've Been 'Buked, I've Been Scorned," "His Eye Is On the Sparrow"
"Amazing Grace," "Swing Low Sweet Chariot"
African American Inventors -- Men and Women
Lewis H. Latimer, Virgie Simmons, George Washington Carver, Louise H. Andrews
Norbert Rillieux, Patricia Bath, MD, Granville T. Woods, Miriam E. Benjamin
Garrett A. Morgan, Theora Stephens, Madam C.J. Walker, Elijah McCoy
Harlem Renaissance: What Was It?
The Great African American Mass Movements
Pap Singleton, Bishop Henry McNeil Turner, Marcus Garvey, Noble Drew Ali
Sweet Daddy Grace, Father Divine
African American: Writers
Langston Hughes, Paul Lawrence Dunbar, Claude McKay, CounteeCullen
Gwendolyn Brooks, W.E.B. DuBois, Henry Dumas, Maya Angelou, James Baldwin
Margaret Walker, Alice Walker, Ama Bontemps, Toni Cade Bambara
From Phyllis Wheatley to Toni Morrison:
African American Women Writers
For a general alphabetical listing, click here:
http://digital.library.upenn.edu/women/_generate/AFRICAN%20AMERICAN.html
Ancient Axum

FIFTH GRADE
Names of African Nations
Find any 45 African nations on a blank Map of Africa and give their names and short national details.
Ghana, Mali, and Songhay Civilizations
Life of Ida B. Wells
Life of Benjamin Banneker
Life of Charles Drew
Life of Daniel Hale Williams
Life of Mary Mcleod Bethune
African American Artists: Dancers, Musicians, Painters
Katherine Dunham, Elizabeth Catlett, John Biggers, Charles White, Pearl Primus
Henry Ossawa Tanner, Jacob Lawrence, Sissieretta Jones, Duke Ellington
Count Bassie, Josephine Baker, Bessie Smith
Against the Odds: African American Athletes and Scientists
Charles Drew, George Washington Carver, Jack Johnson, "Hammering Hank" Armstrong
Jim Brown, Percy Lavon Julian, Mamie "Peanut" Johnson, Ernest Just, Jesse Owens, Joe Lewis, Pele,
Henry Aaron, Daniel Hale Williams, Althea Gipson,
Overcoming Racism and Apartheid
Ida B. Wells, Frederick Douglass, Martin R.-Delany, Martin Luther King Jr.
W.E.B. Du Bois, Oliver Tambo, Malcolm X, Walter White, Nelson Mandela
Queen Mother Moore, Mary McLeod Bethune

SIXTH GRADE
Names of African Nations
Find all 53 African nations on a blank Map of Africa and give their names and short national details.
Capital Cities of Modern African Nations
List the Capital Cities for All 53 African Nations
Ten Historical Black Colleges and Universities (HBCUs)
Tuskegee University, Spelman College, Atlanta University, Hampton
Howard University, Lincoln University (Pa), Morehouse, Bethune-Cookman
Wilberforce, Texas Southern, Dillard University
African and African American Folklore and Proverbs
John Henry, Stagolee, Brer Rabbit, People Who Could Fly, Signifying Monkey, High John the Conqueror
Ananse Tales, Dolomite, Jack and the Devil's Daughter, The Old man Who Wouldn't Take Advice
Read Langston Hughes
ReadPaul Laurence Dunbar
Read Zora Neale Hurston
The Foundations of Jazz and Soul Music
Lester Young, Sarah Vaughan, Thelonius Monk, Smokey Robinson, Nina Simone,
Miles Davis, John Coltrane, Coleman Hawkins, Cannonball Adderley, Sonny Rollins
Dinah Washington, Billie Holliday, Milt Jackson, Carmen Macrae
Dizzy Gillespie, Charlie Mingus, Dexter Gordan, Lil' Esther, Roberta Flack
Five Major Civil Rights Events
Montgomery Bus Boycott, March on Washington, Sit-ins at Segregated Restaurants
Selma March to Montgomery for Voting Rights, School Desegregation,

Links to African and African American Educational Resources
This is an updated listing of Africa related resources developed by the Academy with the assistance of Mr. Darrell Davis of Miami, Florida. These links are included in the "Selected Bibliography" on the Academy's Web site.

Online Research Topics
Conduct your research using http://www.google.com/ and entering your choice from the list below.

Africa World Press
Africa's Science and Indigenous Knowledge
African and African American Libraries
African American Educational Resources
African Origins of Science and Mathematics
African Philosophy
African American Scholarships
African Centered
African Diaspora in Latin America
African Traditional Religion
African Timelines
African Diaspora in Pan-African Perspective
African Mathematics
African Science in School Curriculum
Africanism by Aloysious M. Lugira
Afro-Asian Committee
Afro-Latin American Bibliography
Afroasiatic Languages
Afrocentric Studies
Afrocentric Books
Afrocentric Resources
Afrocentric Libraries
Bargain Books
Barron's Educational Series
Bibliography of Global History
Black Studies
Clyde A. Winters
COINTELPRO (FBI Counter Inteligence Program)
Dalitstan Organization Homepage`

Diaspora Bibliography
Dorling Kindersley
Edward R. Hamilton
Global African Presence
HBCU (Historic Black Colleges and Universities
Internet School Library Media Center
Jim Crow
Journal of African Civilizations
K-12 African American Educational Resources
Karnak House
Lynchings in America
McGraw Hill Children's Publishing
McGraw Hill
Muslim Scientists and Islamic Civilizations
Pan-Negroism
Rudolf Steiner
Science and Eurocentrism
The African Origins by Muata Ashby
The Sudroid
The Afroasiatic Project
UNESCO
UNESCO Collection of the History of Huma ity
Waldorf Schule
White Privilege
Whiteness in America
Whiteness Studies
Willie Lynch (How to Make a Slave)
Womanism (or Womanist)
World Religions, Beliefs, History, and Art

THE AFRICAN NATIONS
Students should by the end of Grade 6 be able to locate each country on a blank map of Africa, spell and pronounce the name of the country and its capital city. Teachers may also require students to give additional information on each country, for example, date of independence, population, religions, principal ethnic groups, and mineral resources.
Algeria
Angola
Benin
Botswana
Burkina Faso
Burundi
Cameroon
Central African Republic
Chad
Comoros
Congo
Djibouti
Egypt
Equatorial Guinea
Eritrea
Ethiopia
Gabon
Ghana
Guinea Bissau
Guinea
Kenya
Le Cote d'lvoire (The Ivory Coast)
Lesotho
Liberia
Lybia
Madagascar
Malawi
Mali
Mauretania
Mauritius
Morocco
Mozambique
Namibia
Niger
Nigeria
Republic of the Congo
Reunion
Rwanda
Sao Tome & Principe
Senegal
Seychelles
Sierra Leone
Somalia
South Africa
Sudan
Swaziland
Tanzania
The Gambia
Togo
Tunisia
Uganda
Zambia
Zimbabwe

The Black Experience In America
The VHS tapes listed below were donated by Dr. and Mrs. Crosby with the assistance of the Department of Pan-African Studies, Kent State University. They have been placed in the Academy's Teacher Resource Library where they can viewed or signed out for lesson planning purposes and for selected classroom viewing in the upper grades. A complete list of the titles of each program covered in the series is found below.
TAPE I:

1. African Beginnings
2. African Communities !: Traditional Societies
3. African Communities II: West African Kingdoms
4. Atlantic Slave Trade I: Competition for Slaves
5. Atlantic Slave Trade II: Impact on African Life
6. Atlantic Slave Trade III: The Business of Slaving
7. Atlantic Slave Trade IV: Middle Passage
8. Atlantic Slave Trade V: Seasoning in the Islands

TAPE II:

9. Africans & Colonial America I: The South
10. Africans & Colonial America II: The North
11. Slavery and Racism in Historical Debate
12. The Contagion of Liberty I: The War
13. The Contagion of Liberty II: The Aftermath
14. The Black Community I: The Haitian Revolt
15. The Black Community II: Institution Building
16. The Black Community III: The Varieties of Black
Experience

TAPE III:

17. Slavery as an Economic System
18. Slavery as a Social System
19. Comparative Slave Systems
20. Slavery in the Cities
21. Slavery and Personality
22. Patterns of Slave Resistance
23. The Antebellum South I: The Meaning of Slavery
24. The Antebellum South II: The Limits of Freedom

TAPE IV:

25. North of Slavery
26. Abolition I: The Problem of Coalition
27. Abolition II: The Political Question
28. The Crisis of the 1850's
29. Blacks in the Civil War
30. Freedom!
31. Reconstructing the Nation: The Crucial Years --
1864-1866

32. Building Community: The Freedmen

TAPE V:

33. Revolutions Go Backwards I: The South
34. Revolutions Go Backwards II: The Nation
35. Revolutions Go Backwards III: Redemption
36. I Am Jim Craw
37. Institution Building: Tuskegee
38. The Crisis of National Leadership
39. Radicals and Conservatives
40. Seeking Community I: The North From 1877-1900

TAPE VI:

41. Seeking Community II: The South From 1877-1900
42. Seeking Community III: The Exodus
43. Seeking Community IV: African Exodus
44. Seeking Community V: The Migration
45. The Urban Experience
46. Institution Building: Harlem
47. Institution Building: Chicago
48. Violence: The Tragic Legacy

TAPE VII:

49. Black Music
50. The New Negro I Harlem Renaissance
51. The New Negro II: Nationalism and Garveyism
52. National Crisis: The Limits of Politics
53. Internal Crisis: The Definition of Politics
54. The Black Worker
55. The Black Family
56. Black Literature in the 20th Century

TAPE VIII:

57. Pride: Preface to Politics
58. Civil Rights: The Evolution of Tactics
59. Towards a New Community I: The Search for Alternatives
60. Towards a New Community II: The Experience of
Blackness
This Series of 60 half-hour TV programs was produced by © WTTW-Chicago (1973) and was written and narrated by Charles P. Branham. The series was distributed by the Public Television Library, Bloomington, Indiana. The consulting historian for the series was Dr. John Hope Franklin, who was Professor of History, The University of Chicago, at the time.






Go to the Ida B. Wells Community Academy's Educational Overview at http://hierographics.org/AcademyIndex.shtml. This Web Page was developed for the Ida B. Wells Community Academy by HieroGraphics Online. The Ida B. Wells photograph is from the Schomburg Collection, The New York Public Library.



For More Information, Write or Call:
The Ida B. Wells Community Academy
ATTN: Ms. Angela M. Anderson
1180 Slosson Street
Akron, Ohio 44320-2730
Phone: 330.867.1085 FAX: 330.867.1074
Send e-Mail to:
Ms. Angela M. Anderson: IdaBWellsAcademy@Yahoo.Com
Dr. Edward W. Crosby: hierogfx@hierographics.org
Updated on September 1, 2003