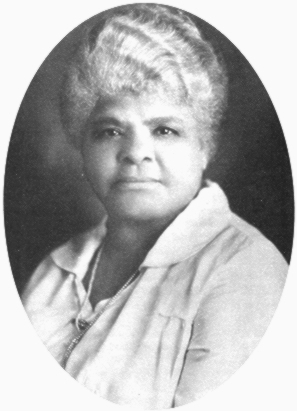 The Ida B. Wells Community Academy is an independent, public
educational institution founded by Dr. Edward W. Crosby and
Mrs. Emma Jean Calhoun and a consortium of community organizations
based in Akron, Ohio. The Academy is chartered and funded by the
Ohio State Department of Education.

semper novi quid ex Afrika!
"Everything new always comes out of Africa!" — Pliny




"Building Young Scholars for Their Future¨
The Ida B. Wells Community Academy (hereinafter referred to as "the Academy') was founded in Akron, Ohio, by Dr. Edward W. Crosby and Mrs. Emma Jean Calhoun in association with a consortium of community groups based in Akron, Ohio and chartered by the Ohio State Department of Education on May 4, 1999. It was incorporated as a not-for-profit corporation on December 29, 1998. Moreover, the Ida B. Wells Community Academy addresses its curriculum to the needs of all youths who are eligible to attend the Akron Public Schools. The Academy's decision to maintain an average 15 to 1 student to teacher ratio strengthens its efforts to increase these students educational performance while at the same time diversifying educational content. The Academy's intent is to eventually serve students from Kindergarten to High School. In its first year, which began on August 30, 1999, the Academy enrolled only students in Kindergarten through the 2nd grade, and would add on average one grade per year during its initial five years in operation.
1. Student Profile
The Ida B. Wells Community Academy's student population during its initial 5-year contract with the state of Ohio will be composed of youngsters 5 to 11 years old and will be enrolled in the following grade levels:

Projected School Enrollment

| | | | |
| --- | --- | --- | --- |
| Program Year | Enrolled | Retained | Grade Levels |
| Year One | 50 | 44 (88%) | Kindergarten, 1st, 2nd |
| Year Two | 70 | 64 (91%) | Kindergarten, 1st, 2nd, 3rd |
| Year Three | 84 | 72 (86%) | Kindergarten, 1st, 2nd, 3rd, 4th |
| Year Four | 93 | NA | Kindergarten, 1st, 2nd, 3rd, 4th, 5th |
| Year Five | 150 (projected) | NA | Kindergarten, 1st, 2nd, 3rd, 4th, 5th, 6th |
Total Certified Teaching Staff during the Five-Year Period

| | | |
| --- | --- | --- |
| Year 1999-2000 | 3 Teachers | Kindergarten, 1st, 2nd |
| Year 2000-2001 | 5 Teachers | Kindergarten, 1st, 2nd, 3rd |
| Year 2001-2002 | 7 Teachers | Kindergarten, 1st, 2nd, 3rd, 4th |
| Year 2002-2003 | 10 Teachers | Kindergarten, 1st, 2nd, 3rd, 4th, 5th |
| Year 2003-2004 | 13 Teachers | Kindergarten, 1st, 2nd, 3rd, 4th, 5th, 6th |
Average Students to Teacher Ratio: 15:1
The Academy's reasons for directing its programmatic energies at the education of all young people, particularly those youths of color who are underserved, and to the development of an innovative educational paradigm is to address pressing contemporary educational and societal problems. Some of these problems are spoken to in the following passage:
Some people are concerned that the reform movement has emphasized job-related skills at the expense of promoting social awareness and values. Our research emphasizes that education "must enable [students] to think complexly and creatively, to act responsibly, and – when necessary – to act selflessly . . . education must help the United States meet both economic and moral imperatives." Some researchers argue that school policies, practices, and curricula must prepare students to live in a culturally diverse society, while some religious groups contend that a renewed emphasis on character development is required. Perhaps these concerns should be incorporated into discussions of ways of being "at risk." It may be that young people who leave school with poor behavioral and academic skills are not the only students at risk – pleasant, productive young workers who understand "21st-century" dependence on technology but fail to grasp the significance of social and ethical issues may also place themselves, their communities, and the nation at further risk.
2. Educational Program
Academic Mission Statement
The Academy's mission, as already stated, is to educate youth (5 to 11 years of age) in Kindergarten through the 6th grade in an innovative and holistic, "unidisciplinary" (click here to view for Prof. Fela Sowande's "Paradigm of Curricular Holism") and intellectually challenging atmosphere that (1) is personalized, problem-posing and problem-solving; (2) is devoted to the provision of quality instruction in the humanities, mathematics, the physical and natural sciences, citizenship, the arts, the social sciences, and African and world culture studies; (3) emphasizes preparing students to pass at the 75th percentile or better on the fourth and sixth grade proficiency tests; (4) is a fully democratic and participatory educational process; and (5) has a well conceived policy outlining the Roles and Responsibilities of Walimu (Teachers) and Wanafunzi (Students) and also the "Rights and Responsibilities of Parents, Teachers and Administrators." Recently, the Board of Governors passed a policy which formalized the Academy's policy on "Compulsory Attendance and Automatic Withdrawal of Chronically Truant Students" (click here to visit the Academy's Web site.
The Academy's Educational Program and Goals
The Ida B. Wells Community Academy introduces its students to a culturally integrative curriculum designed to include content that is at once nurturing, stimulating, intended to engage students' intellectual curiosity, and imbue in them a mutual respect for learning proficiency, competence and self direction not only in traditional learning objectives but also in the attainment of knowledge of their cultures, traditions and values. Students will also learn to appreciate themselves, their fellow students, their families, their community and their nation. The Academy's goals include creating a responsive and innovative learning environment that will instruct students based on these programmatic objectives:
1. to prepare all students to function competently and productively in an ever more complex and technological global society;
2. to achieve increased academic performance expectations and measured proficiency outcomes,
3. to increase students' daily attendance records and to implement creative disciplinary methods to reduce suspensions and dismissals;
4. to involve the professional community, parents, retired teachers and students directly in the learning process;
5. to design a curriculum that can be partially reliant on the learning potential of the World Wide Web so as to augment children's success on class assignments and individual student research;
6. to assure students and parents that they will be able to transition, with ease, out of the Academy into the Akron Public Schools or an equivalent public educational system;
7. to provide students, parents and faculty/staff with a detailed handbook that clearly outlines their rights and responsibilities. The rights of all students, parents and faculty, including those guaranteed by the Constitutions of the United States and the State of Ohio, and by applicable federal, Ohio, and local statutes, and the right to a quality education, are and shall be recognized without regard to race, religion, sex, disability, or intellectual ability. Student responsibilities include regular school attendance, conscientious effort in classroom work, conformance to school rules and regulations, and the responsibility not to interfere with the education of fellow students or the orderly operation of the Academy. These rights and responsibilities, as they pertain to students, begin with kindergarten and extend through the sixth grade; and
8. to assure parents and students that the U.S. Department of Education's seven (7) educational priorities are also priorities for the Academy:
All students will read independently and well by the end of 3rd grade;
All students will master challenging mathematics, including the foundations of algebra and geometry, by the end of 8th grade;
By 18 years of age, all students will be prepared for and able to attend college;
All states and schools will have challenging and clear standards of achievement and accountability for all children, and effective strategies for reaching those standards;
There will be a talented, dedicated and well-prepared teacher in every classroom;
Every school will be connected to the Internet by the year 2000 and all students will be technologically literate; and
Every school will be strong, safe, drug-free and disciplined.
These program Imperatives are to inform parents that the Academy is an educational institution wherein administrators, faculty, students, and the community work collectively and in harmony to reach its educational goals (see Professor Sowande's "Program Harmony Model" on below.

The Academy's Program Harmony Model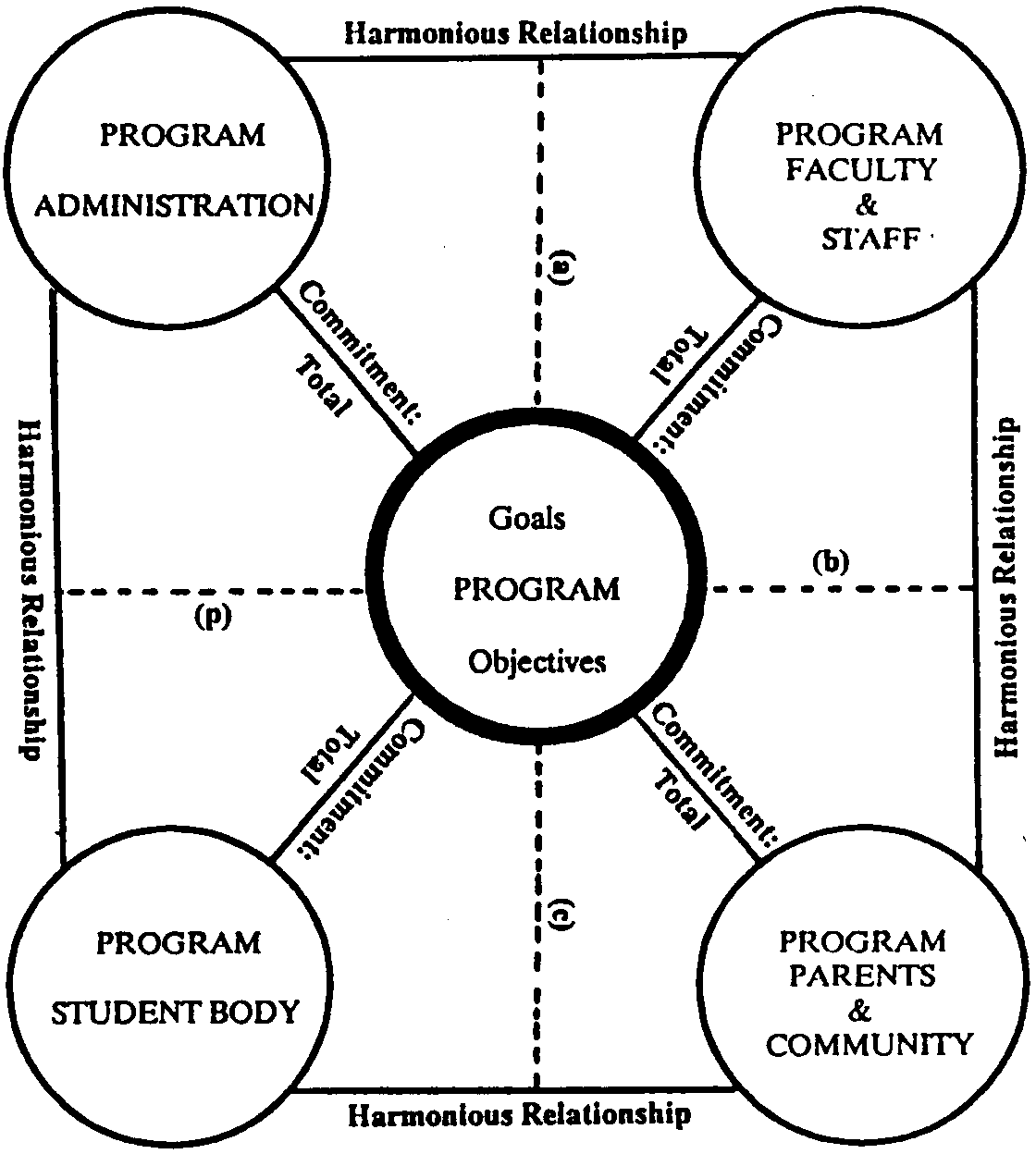 Professor Fela Sowande originally conceptualized this model in 1972 at the University of Pittsburgh. At that time it consisted of only three "Centers of Total Comment." In 1984, Dr. Edward W. Crosby added to Professor Sowande's model a fourth Center – "Progam Parents and Community." With this addition, the model incorporates the four primary constituencies of any well-conceptualized educational program that must be in harmony, en rapport, and exhibit total commitment to each of its four operational Centers.

And as argued by David Matthews of the Kettering Foundation in his Is There a Public for Public Schools (1996), the Academy has as its overriding objective that of effecting a partnership, a Learning Community, composed of strategic constituencies who enjoy a feeling of ownership. On the issue of social control, a team of researchers reported that adults behave as if the locus of social control exists in African American children when in fact it does not. Since teachers and parents rarely lived in the same community, rarely communicated with each other, the social control mechanism employed in the schools was at variance with the mechanisms employed by the parents' community and certainly at variance with social control as it was used by the parents themselves (Henderson, Donald and Alfonzo Washington (1975). "Cultural Differences and the Education of Black Children," Journal of Negro Education 44:353-60). The point is that the parents, teachers and community must learn to act in concert so as not to be caught out of sync with one another. A consequence of putting emphasis on this communal relationship, will demonstrate to parents and significant others that the Academy is able to provide children with a quality education; that the Academy is an appropriate school of choice, and that parents should avail themselves of the Academy's socio-cultural services and enroll their child(ren). To promote this notion in the public's mind, the Academy's developers have already conducted a community-wide canvass to announce its existence and document the community's collective choice. We believe our personalized educational program, the student-friendly curricular structure, emphasis on full participation of all constituencies, and our democratic program design and delivery system are major attractions.
The Academy's Curriculum and Curricular Focus
The Ida B. Wells Community Academy's curriculum provides instructional content that is nurturing, intellectually stimulating and intended to imbue in its students a mutual respect for learning those learning objectives or benchmarks recommended by the Ohio Department of Education's competency-based learning outcomes for mathematics, social studies (citizenship), science (physical and natural), comprehensive arts, language arts and literature, a foreign language, e.g., Kiswahili (a lingua franca, or the most widely spoken language of East and Central Africa). An additional Academy goal includes the establishment of a learning environment supported by a curriculum that relies in part on the learners' experiences at home, in their neighborhoods, in the community, and in the society in general as far as possible and prudent. The Academy strives to instill an awareness and mutual respect for other people(s), their cultures, aspirations, traditions and values. In short, the curriculum will help students recognize how their learning is integrally related to their lives in the present and in the future. The Academy's and the general public's focus on increased academic expectations, moral and social responsibility, and increased proficiency ratings influence parents' decision to enroll their child(ren) in the Ida B. Wells Community Academy. It is important here to state categorically that the Academy's educational program relies on the research of scholars in the field. The Academy bases its structure and design in part on the work of Dr. Asa G. Hilliard III, Fuller E. Callaway Professor of Urban Education, Georgia State University, Dr. Janice E. Hale and many others.
In Hilliard's "Alternatives to IQ Testing: An Approach to the Identification of Gifted Minority Children," Final Report to the California State Department of Education (1976), he stressed, along with others, that schools and schooling must view low-income and underrepresented children through a different set of glasses. That is to say, African American and white students respond differently to standard and nonstandard intellectual stimuli. This position is underlined in Janice Hale's Black Children, Their Roots, Culture, and Learning Styles (1986), in which she reports the findings of Laura Lein's research (1975) on speech behavior and linguistic styles of African American migrant children as follows: "Demanding examples of good speech from students in tests or in the usual classroom situations is not necessarily an effective way of finding out what students know. Listening to exchanges between peers and peer evaluations of such exchanges is an important part of discovering how children speak. Also, it is a reasonable mechanism for learning how children interpret and react to speech. Teaching teachers the skills of [cultural] anthropological observation and analysis may be one helpful way of enlarging their understanding of what is happening in the classroom."
Even though these references to educational research are directly related to African American children, the Academy understands that there is a commonality of educational experiences and barriers that obtain for all classes of Americans. And that it is the Academy's job to see that every child – black or white, poor or disabled – receives a quality education and learns what it means to strive to be excellent in all their endeavors in school, at home, in the neighborhood, in sports, in art, in music and dance, in reading, writing and arithmetic.
The Academy's curricular content at each grade level will be structured to produce the following expected and measurable performance outcomes as cited in the Ohio Board of Education's mandated learning objectives. Broadly speaking, these learning objectives include modes for reading, writing, mathematics, science, and civics (citizenship) and social studies. It must be emphasized here, however, that these performance objectives represent only the minimum curricular focuses of the Ida B. Wells Community Academy. It should also be emphasized that since the Academy will design structured learning activities based on individual student interests and needs, the performance outcomes enumerated do not and cannot reflect all of the faculty's anticipated performance expectations. To be sure, they are no more than indications of the comprehensiveness of the Academy's curriculum. At the risk of redundancy, given the Academy's emphasis on allowing its students to grow at their own pace, we expect over time a number of students will show even higher levels of performance.
At the End of Kindergarten Students Should Be Able . . .
to sort objects by color, size, shape, weight; create, recognize and repeat patterns with blocks, cubes, sticks or tubes; recognize numbers and relate them to numerals; match objects with one to one correspondence; separate and join sets of objects; use counters to visualize abstract mathematical concepts; compare objects according to various lengths and weights;
to prepare, expound on and maintain a personal learning log or journal;
to identify letters of the alphabet – consonants and vowels;
to recognize various occupations via pictures, i.e., mailman, store clerk, teacher, minister, baseball player, etc.;
to understand various life cycles: young to old, caterpillar to butterfly, tadpole to frog;
to recognize seasonal changes, e.g., winter, spring, summer, autumn, and the aging process of humans and other animals;
to recognize various astronomical elements – sun, moon, stars, planets; and earth science phenomena – wind, snow and ice, rain, water, fire, etc.;
to read and use maps, photographs, pictures, the globe and other learning tools to identify life at the home, family relationships, school items – desks, chairs, tables, etc.; demonstrate position words – above/below, left/right, front/back, up/down;
to understand the need for rules and regulations and good in-school and at-home behavior;
to use symbols to describe various problems or situations; predict, draw, act out and/or solve problem situations;
to demonstrate an awareness of different places to live for people, insects, and animals;
to recite poetry of various sorts from nursery rhymes and children's literature and sing songs related to learning topics;
to demonstrate artistic and muscular coordination via finger painting, dance, simple gymnastics, etc.; and
to exhibit an elementary ability to pronounce and use various selected greetings in a foreign language, e.g., Kiswahili. The language instructor's availability and skills will determine which African language is taught.
At the End of First Grade Students Should Be Able . . .
to sort objects using multiple attributes, e.g., small/large, uni-/bi-dimensional, round/square;
to extend missing elements of repeating patterns/numbers; separate and join numerical set;
to count forward/backward to 100 by ones, twos and fives; identify even and odd numbers; identify ordinal numbers, 1st, 2nd, 3rd, etc.; recognize when to add or subtract, describe in words and symbols; demonstrate ability to do simple addition and subtraction and recognize and write simple fractions – 1/4, 1/2, 3/4; tell time on the hour and half hour and tell time in 15 minute intervals; count pennies, nickels and dimes;
to identify needed and not needed information to solve problems, mathematical or otherwise; explain a problem situation using a drawing or picture (photograph); demonstrate solving a problem using patterns or the manipulation of objects; match objects with one to one correspondence; separate and join sets of objects; use counters to visualize abstract mathematical concepts; compare and order sets according to more, less or same;
to observe, describe and sort various objects – inanimate and animate – and place them according to category; recognize various racial, ethnic and national types;
to demonstrate ability to find places on the globe or world maps, United States, Africa, Europe, Asia;
to read maps, photos and simple diagrams and graphs; grasp how families need food, clothing, and shelter;
to manipulate and combine shapes and sizes of objects in the environment – uni- and three dimensional, circle, triangle, flat, square, cube, cylinder, cone, etc.;
to demonstrate an awareness of life cycles;
to prepare and maintain a personal learning log or journal;
to understand how plants and animals are dependent on other plants and animals;
to understand various occupations as well understand the people live in neighborhoods, states, and countries; and
to demonstrate an increased ability to pronounce and use greetings, names of things and places, classroom objects, and longer phrases of three or four words.
At the End of Second Grade Students Should Be Able . . .
to use a number line; read and write three-digit numbers and round numbers up or down to the nearest five, i.e., 13 is closer to 10 than 26? or 20 is closer to 18 than to 30?
to add and subtract double-digit numbers and measure length and width in inches and centimeters using a ruler;
to construct and use matrices for addition, subtraction, multiplication;
to understand and use maps, photographs; read graphs; demonstrate an understanding of the occupations of their parents, neighbors and relatives; how people in their community and other communities earn a living;
to solve and pose problems based on situations they have experienced or stories they have read and heard or that they have made up;
to prepare and maintain a personal learning log or journal, summarize information gleaned from reading assigned or self initiated, memorize poems, songs and pledges;
to conduct independent research on topics related to animals, insects, or people and their occupations; and
to show an increased pronunciation and conversational ability in an African language -- greetings, names of things and places, and longer phrases of several words and short readings, e.g., proverbs and aphorisms.
At the End of Third Grade . . .
In Language Arts, the Student Should Be Able . . .
to prepare for writing an informational and/or fictional piece by using pre-writing strategies;
to use the writing process to compose writing for a limited audience;
to demonstrate appropriate grade-level listening/viewing skill;
to demonstrate appropriate grade-level communication skills;
to demonstrate appropriate telephone skills;
to read and understand a variety of fiction/nonfiction material;
to decode new words while reading; and
to read silently for a sustained period of time and exhibits appropriate skills, techniques, and attitudes related to silent reading;
In Mathematics, the Student Should be Able . . .
to use patterns to create a rule or prediction of what comes next or what is missing;
to use the guess-and-check method to solve a problem;
to add and subtract whole numbers;
to demonstrate and tell how multiplication and division relate to each other;
to recall multiplication and division facts up to 12 x 12;
to use the symbols >, >, <, <, = to compare two numbers;
to describe a three-dimensional object from different views (top, side, front);
to substitute numbers for letters in equations;
to count collections of coins and bills;
to illustrate the approximate size of metric and non-metric units;
to add numbers mentally using groups of ten;
to read and explain information from graphs;
In Science, the Student Should Be Able . . .
to use words and numbers to describe and explain the characteristics and behaviors of objects and organisms and describes the relationship (adaptation) between organisms and their environments;
to distinguish between living and non-living things and justify the distinction between living and non-living things by using a simple created key;
to explain similarities and differences between organisms or objects, while identifying, creating, and using categories to organize and illustrate these similarities and differences;
to use words and numbers in writing to compare and contrast objects;
to observe an event and explain, in writing, what happened and why it happened;
given a repetitive pattern in nature, to describe in writing the length and duration of the pattern and can predict what will happen next in a sequence;
to discuss the basic need of living things and, in writing, describe the ways those needs axe met;
to follow simple procedures;
to carry out an experiment and then, in writing, state reasons why observations and conclusions by others vary from those of the learner;
to use words and numbers in writing to compare attributes of objects or organisms;
to create a simple weather report;
to identify and describe the relationship between human activity and environment causing pollution;
to make predictions about the weather by observing conditions and weather maps; and
to select instruments, make observations, and/or organize observations of an event, object, or organism.
In Social Studies, the Student Should Be Able . . .
to work with others to complete a task;
to identify and record changes found in a historical narrative;
to investigate personal stories and documents related to local history;
to observe and record changes in the community brought on by technology;
to identify and describe characteristics of different cultural groups in the community;
to use map skills to describe the location of places on a map;
to compare many maps of local communities;
to demonstrate understanding of the concepts of production and consumption; and
to demonstrate understanding of political activity.
At the End of Fourth Grade . . .
In the Language Arts, the Student Should Be Able . . .
to read and understands narrative texts;
to read and comprehends grade-level nonfiction;
to read silently with comprehension;
to use the writing process to produce pieces of writing;
to publish writing products to classmates;
to work with others to edit and revise writing;
to use technology in learning and writing activities across the curriculum;
to compare and contrast similar messages by radio, television, and print resources;
to present ideas and information to various audiences, exhibits;
to use appropriate behavior when speaking or listening; and
to demonstrate appropriate grade-level listening and viewing skills.
In Mathematics, the Student Should Be Able . . .
to identify simple and complex patterns in nature, art, and poetry;
to make and uses a table to record information. puts fractions in numerical order;
to add and subtracts decimals;
to add and subtracts fractions using models;
to arrange a set of whole numbers or a set of decimals from smallest to largest;
to multiply and divide (single digit divisor) with numbers up to 99;
to identify parallel lines, perpendicular lines, and right angles as they occur in the environment;
to identify and compare shapes by their characteristics;
to explain how a calculator with arithmetic logic can give an incorrect answer;
to name a keying sequence on a calculator and predicts the display;
to make change using coins and bills;
to determine how much time has passed in a given situation;
to make estimates for addition, subtraction, and multiplication problems and determine whether the estimates are greater than or less than the exact answer; and
to conduct an experiment to determine the probability of an event occurring.
In Science, the Student Should Be Able . . .
to describe an object in terms of its attributes and behaviors that are not easily observed;
to create and follow a simple procedure to carry out an investigation;
to explain how a simple and compound machine works and how to use it safely;
to recognize the advantages and disadvantages of using a simple machine;
to predict and explain the motion of objects;
to identify and explain the relationship between human activity and environment;
to identify ways in which plants and animals react to a changing environment;
to trace the transmission of energy in a small, simple ecosystem and identifies the roles of the plants;
to analyze a series of events in nature and predicts the next likely occurrence in the sequence;
to evaluate observations and measurements made by other persons; and
to identify and show examples of changes in the earth's surface.
In Social Studies, the Student Should Be Able . . .
to construct and use time lines of Ohio events;
to examine the significance of waterways on the history of Ohio;
to identify factors that influenced development of Ohio in relationship to other countries;
to illustrate the relationship between the resources, climate, and vegetation in Ohio to another nation;
to examine and analyze sources of information about a significant individual in Ohio history;
to explore cultural groups and their contributions to Ohio's historical development;
to describe the common links between Ohio and a selected foreign nation;
to use maps as a source of information;
to demonstrate understanding of the economic importance of the factors of production;
to identify state governmental activity and its purpose; and
to differentiate between fact and opinion with issues facing local and state governments.
At the End of Fifth Grade . . .
In Language Arts, the Student Should Be Able . . .
to demonstrate appropriate grade-level listening skills;
to restate information so the message is clearer to a listener;
to speak with appropriate poise and self-confidence;
to works with others to prepare and deliver an effective presentation;
to write in journals or maintains learning logs for the purpose of reflection;
to arrange ideas and composes informational, report, and persuasive writing;
to write a story with a fully developed beginning, middle and end;
to read and understands grade level fiction and nonfiction;
to use elements of book structure to access information;
to read to locate and use information from a variety of resources to support ideas, concepts, and interpretations of a theme; and
to read silently with comprehension.
In Mathematics, the Student Should Be Able . . .
to describe a pattern of digits that occurs when fractions are changed to decimal form;
to explain how to find a missing number in a sequence of numbers;
to identify the steps needed to solve a problem;
to round a number to the nearest thousand, hundred, ten, one, tenth, or hundredth;
to compute with whole numbers, fractions, and decimals using manipulatives, mental arithmetic, paper and pencil, or a calculator as appropriate;
to find fractions that are equal;
to use symbols or a number line to order combinations of whole numbers, fractions, and decimals;
to build models of common shapes or figures and describes how the models were built;
to compare and contrast angles in relation to a right angle;
to interpret information given in a table;
to measure accurately and determines perimeter, area or volume of geometric shapes;
to round fractions to 0, 'h, and 1, and use these estimates to add and subtract fractions with like and different denominators; and
to find the average of a set of numbers.
In Science, the Student Should Be Able . . .
to describe how changing one variable influences the other variables in the ocean systems;
to propose an explanation of land and ocean features;
to describe how changing one component influences the other components in a biological system;
to interpret and explains the constancy of a pattern as it occurs in the cycles of the earth, moon, and sun;
to understand the physical properties of matter;
to follow procedures to carry out an investigation;
to propose "What if . . . ?" questions regarding a change and uses appropriate safety precautions;
to describe how heat is a form of energy;
to describe an organism not easily observed by using a magnifying device;
to describe how plants, animals; and humans react to change;
to interpret and explains the design, function, and constancy of patterns in nature;
to describe the properties of sound;
to describe the electromagnetic spectrum; and
to describe tie properties of light.
In Social Studies, the Student Should Be Able . . .
to research the changing relationships among individuals, groups and events in North America;
to use a variety of primary and secondary resources to develop an awareness of the multiple perspective about American history;
to compare and contrast the reasons different cultural groups came to North America;
to describe how immigrant customs and traditions have influenced our American way of life;
to read stories about people from different cultures and compares and contrasts problems and opportuni ties the groups have encountered;
to use different types of maps to draw comparisons among physical regions, climate, natural vegetation, and natural resources;
to demonstrate map and globe skills to determine location effect on areas of the world using a variety of resources, examines patterns and causes of human movement;
to use different types of map information to define regions;
to identify the factors of production to describe the essential characteristics of American democracy; and
to identify the characteristics of American democracy found in examples of political activity.
The above minimal Board of Governors and teacher determined learning objectives will prepare students to exhibit in the early years learning that correlates well with those proficiencies needed to demonstrate competence on the 4th and 6th grade OPTs as summarized more extensively below. The Academy's Principal provides all instructors, particularly those teaching fourth, fifth and sixth grade students with sample copies of previous years' proficiency tests. Faculty can use these tests to familiarize themselves with their content structure and to guide the development of their lesson and unit plans. The Academy's intentions here are not to have the faculty teach the test but rather to apprise them of the type and style of test questions their students will be confronted with. As a consequence, they will be able to develop in their individual students appropriate test taking skills as well as similar styles and types of test questions.
---
End of Part I
Navigation Links
Click here to contact the Webmaster.
Click here to read The Ida B. Wells-Barnett Biography
For More Information Call
Ms. Angela M. Anderson, MBA
Chief Administrative Officer
or
Mrs. Michelle C. Rumrill, MEd
Principal
The Ida B. Wells Community Academy
1180 Slosson Street
Akron, Ohio 44320-2730
Office: 330.867.1085 FAX: 330.867.1074
e-Mail: IdaBWellsAcademy@yahoo.net
or
hierogfx@hierographics.org
Academy's Web Site:
http://hierographics.org/AcademyIndex.shtml
For Additional Academy Information and Related Items, Visit
http://hierographics.org/home.shtml
Click on the World
to sign the Academy's Guestbook
We Are A Quality and Equal Education and Employment Opportunity Institution!