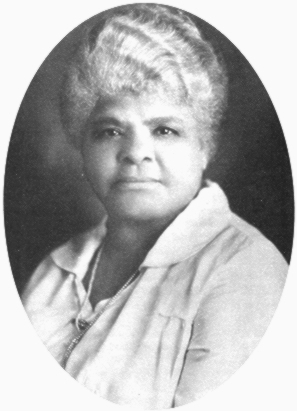 The Ida B. Wells Community Academy
1180 Slosson Street
Akron, Ohio 44320-2730

The Academyís Compulsory Attendance and Automatic
Dismissal Policy for Chronic Truancy
Section 3314.041 of the Ohio Revised Code states that the governing authority of each community school shall place in a conspicuous manner in all documents that are distributed to parents of students of the Academy or to the general public the following statement:
"The Ida B. Wells Community Academy is a community school established under Chapter 3314. of the Revised Code. The Academy is a public school and students enrolled in and attending the Academy are required to take Ohio proficiency tests and other examinations prescribed by law. In addition, there may be other requirements such as compulsory attendance for Academy students that are prescribed by law. Students who have been excused from the compulsory attendance law for the purpose of home education as defined by the Administrative Code shall no longer be excused for that purpose upon their enrollment in a community school. For more information about this matter contact the Academyís Chief Administrative Officer or the Ohio Department of Education."
The Academy wishes also to inform parents and the general public of its Mission and Educational Philosophy:

The Ida B. Wells Community Academy's Mission is to educate low income youth (5 to 11 years of age) regardless of race, creed, color, nationality, or physical disability, residing in Summit or adjacent counties. Instruction is offered for all-day Kindergarten through the 6th grade in an innovative, diverse, holistic and intellectually challenging educational atmosphere. The Academyís Curriculum: (a) is personalized, problem-posing and problem-solving; (b) provides of quality instruction in the humanities, language arts, mathematics, the physical and natural sciences, citizenship, the arts, social sciences, and African and African American history and culture studies; (c) emphasizes preparing students to pass at the 75th percentile or better on the fourth and sixth grade proficiency tests; (d) is a fully democratic and participatory educational process; and (e) has well conceived poli-cies outlining the rights and responsibilities of parents, students, teachers and administrators.

The Ida B. Wells Community Academyís Educational Philosophy commits it to engendering in its students intellectual curiosity and stresses high academic standards and rigorous performance expectations. Students are taught a basic skills program with an interdisciplinary (holistic) learning focus. The Academy emphasizes in its program structure and instructional design the following essential curricular and procedural ingredients:
Small classes that are holistic and culturally integrative. Classrooms are connected to the Internet;


Team-teaching stressed where appropriate using parents, community residents, retired professionals and

businessmen or -women as part-time teachers or teaching assistants;

Small class sizes with an average 15:1 student to teacher ratio that (a) responds to the composition of the

student body and (b) facilitates individualized instruction based on student interests and needs;

Meeting students where they are socially, culturally, physically and academically and then moving them to

higher and different academic levels, using appropriate strategies to "lead that learning out";

An extended academic year of 6-weeks during the summer requires students and selected faculty to be in

attendance at the Academy for 210 days rather than the 180-day standard. All students are required to
attendance for the entire 210-day period and have satisfactory academic performance to move on to the next
higher grade level. This extended year requires the student to attend the Academy year-round, allowing for the
incorporation of curricular intervention and remediation strategies (3301.0715(D), 3313.608 and 3313.6012) and
increased curricular infusion. At the end of the 6-week period, students and faculty will have 30 days of
vacation before the next academic year begins.
The Academy is now able to enlarge its faculty, staff and student population because of increased classroom and office space. The Academy will, therefore, continue to follow the admission standards outlined in section 3314.06 of the Revised Code. Moreover it will strive to diversify its student population through its recruit-ment and public and community relations efforts;

A student is considered enrolled in the Academy during the academic year for the period of time between the date on which the Academy has both received documentation of the student's enrollment from a parent and the student has commenced participation in classroom-based and non-classroom-based learning opportunities. For purposes of applying this rule, any student's instruction time shall be certified preferably by each studentís classroom attendance record. A student's enrollment shall be considered to cease on the date on which any of the following occur: (a) The Academy receives documentation from a parent terminating enrollment of the student, (b) The Academy is provided documentation of a student's enrollment in another public or private school, or (c) The Academy ceases to offer learning opportunities to the student pursuant to the terms of its contract with the Ohio Department of Education. A student's percentage of full-time equivalency shall be the percentage of the 920 hours of learning opportunities offered to that student.

THEREFORE IT MUST BE UNDERSTOOD THAT the Academyís Board of Governors, to assure all students receive the full value of its learning opportunities and in response to Revised Code sections 3321.12, 3321.13, 3321.17, 3321.18, 3321.19, 3321.191, and 3321.20, has adopted an Attendance and Dismissal Policy that establishes a procedure for monitoring and recording the daily, weekly and monthly attendance reports of classroom teachers, checking to see if a student has been absent five or more consecutive learning days (30 hours) in one week, seven (42 hours) or more days in one month, or twelve (72 hours) or more days in an academic year. This procedure will provide the data needed to withdraw or dismiss a student automatically by the end of the thirtieth (30th) day after he or she has failed to participate for 105 cumulative hours (17.5 days) of learning opportunities. Each time a student is absent, the parent must provide a written and signed excuse when the student returns to the Academy. When a student is going to be late or absent, the parent must call the Academy in the morning to announce the student will be tardy so that we can adjust the number of breakfasts and lunches ordered. Recording a studentís cumulative unexcused absence hours will be accomplished by:
The Academyís Coordinator of EMIS Data and Student Records will be responsible for monitoring the

hours each student is in attendance using classroom teachersí daily, weekly, and monthly attendance records, the daily free and reduced cost breakfast and lunch counts and/or other appropriate attendance data;

The coordinator will keep track of the cumulative hours a student was not in attendance, including the hours or minutes the student was late for the start of the Learning Day or for an approved non-classroom-based learning opportunity (field trips, library visits, physical education exercises, etc.);


When a student of compulsory school age is determined to be a "habitualĒ or ďchronicĒ truant, meaning he

or she has been absent or late without legitimate excuse for five or more consecutive learning days (or 30 hours), the Academy will warn the studentís parents of their need to correct immediately the childís attendance failures and inform them of the possibility of their being cited for violation of section 3321.38 of the Revised Code and of the serious consequences that can result. Should this action fail to correct the situation, the Academy will file a complaint with the Summit County Juvenile Court;

When the parents are informed of the studentís attendance failures, they are also informed that the stu-

dent will be automatically withdrawn should his or her absences exceed 105 hours or 17.5 learning days;

A second excessive absence warning will be sent to the studentís parents when the studentís unexcused

absences approach 80 hours (or 13 days) and another complaint is filed with the Summit County Juvenile Court;

The Academy will then automatically withdraw a student from the Academy if the student, without legitimate excuse(s), has failed to participate in 105 cumulative hours of the learning opportunities offered the student;


If parents believe a mistake has been made in automatically withdrawing their child, the parents may file a written grievance by sending it to the Academyís Chief Administrative Officer. Should parents continue to believe the situation has not been adequately adjudicated, their grievance can be brought before the Boardís Discipline and Grievance Committee.
This policy was submitted to the Board of Governors by:

/s/ Dr. Marlene R. Dorsey
________________________________
Marlene R. Dorsey, PhD, Board Chairperson

The Board of Governors approved this policy on March 25, 2003 by a vote of 4 Yeas, 0 Nays, and 2 Abstentions.

Witnessed by:

/s/ Mrs. Synia L. Rodgers
_______________________________
Synia L. Rodgers, Board Secretary

End of Policy Statement


Sections and Titles of Ohio Revised Code Regulating School Attendance
(Most of these sections are referenced in the above policy statement)
§ 3321.13 Duties of teacher and superintendent upon child's withdrawal from school or habitual absence; forms.
Duties of Attendance Officers
§ 3321.14 Attendance officer; pupil-personnel workers.
§ 3321.15 Service center attendance officer and assistants.
§ 3321.16 Investigation of nonattendance.
§ 3321.17 Powers of officer and assistants.
§ 3321.18 Enforcement proceedings.
§ 3321.19 Truancy; actions directed at parent, guardian or responsible person.
[§ 3321.19.1] § 3321.191 Board to adopt policy concerning habitual truancy; intervention strategies.
§ 3321.20 Warnings concerning failure to attend part-time school or class; complaint.
§ 3321.21 Notice.
§ 3321.22 Juvenile court proceedings.