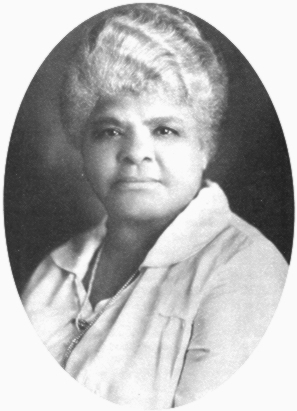 Ida B. Wells-Barnett
1862-1931

The Ida B. Wells Community Academy
Hosted by the Antioch Baptist Church of Akron
670 Wooster Avenue
Akron, Ohio 44307-1868

COUNTY: Summit IRN: 133553

Part II: Annual Report for 2000–2001

Governance and Administration
The Current Board of Governors [3]
Dr. Edward W. Crosby, Board of Governors Chair; Kent State University Professor Emeritus, Co-founder and Superintendent
Dr. Marlene R. Dorsey, Associate Professor of Education and Dean, College of Continuing Studies, Kent State University
Reverend J. Wayman Butts, Pastor, Antioch Baptist Church
Mrs. Geraldine Hayes Chavez, Assistant Dean, Pre-College Initiatives and UPWARD BOUND, Kent State University
Mrs. Patricia Pittman-Beasley, Service Coordinator/Case Manager, County of Summit Board of Mental Retardation and Developmental Disabilities, Akron, Ohio
Ms. Lisa-Ann Wheeler, Communications Coordinator, American Heart Association, Akron, Ohio
Mr. Perkins B. Pringle, Principal, Ida B. Wells Community Academy (Ex Officio member)
Governors Who Resigned During the 1999-2000 Academic Year
Mr. Dean S. Seavers (retained as consultant), Regional Manager, ADT, Miami, Florida*
Mrs. Kim Amponsah, Esq., Tax Lawyer, National City Bank (Cleveland)*
Dr. Darryl S. Tukufu, CEO and President, The Tukufu Group, Cleveland, Ohio*
Mrs. Sallie E. Bess, Vice President, Human Resources, National City Bank (Akron)*
Dr. Angela N. Neal-Barnett, Associate Professor of Psychology, Kent State University*
Mrs. Beverly K. Parker, School Speech and Hearing Specialist, Certificated, Akron Public Schools**
Mrs. Emma Jean Calhoun, Cofounder and Chair, Task Force for Quality Education, Akron, Ohio.**
* Resigned for work related reasons

** Resigned for personal reasons. Mrs. Parker agreed to work as a speech and hearing consultant; Mrs. Calhoun, since she was a co-founder of the Academy, was given the honorary title of "Founder and Governor Emeritus" and continues to be listed as such on the Academy's letterhead.
Governors Nominated and Accepted as Replacements in 2000-2001
Reverend J. Wayman Butts, Community Representative
Mrs. Geraldine Hayes Chavez, Educational Community Representative
Mrs. Lisa Ann Wheeler Cooper, Professional Community Representative
Mrs. Patricia Pittman Beasley, Professional Community Representative
Board of Governors Staff
Ms. Angela M. Anderson, MBA, Board Treasurer
Mrs. Pauline C. Clark, Board Secretary
Administrative and Support Staff
Dr. Edward W. Crosby, PhD, Superintendent
Mr. Perkins B. Pringle, MEd, Principal
Ms. Angela M. Anderson, MBA, Business Manager
Mrs. Pauline C. Clark, Secretary and EMIS Data Entry and Student Records Keeper
*Ms. Tara Johnson, Graduate Student Volunteer, College of Business Administration, Kent State University
*Ms. Rhonda Meyers, Graduate Student Volunteer, College of Business Administration, Kent State University
Ms. Regina Gregory, Parent and Business Operations Intern, University of Akron
Ms. Donni Brooks, Parent Volunteer (started as volunteer in early 2000; later elevated to Teacher's Assistant)
* These graduate students performed in a variety of capacities in and outside the classroom. Their involve-ment was primarily determined by the professional skills they acquired in their university studies.
Certificated Faculty for 2000-2001 [4]
Kindergarten: John R. Saxe
First Grade: Jodi Grawunder and Amy C. Martin
First Grade: Judy L. Denson (Replaced Grawunder and Martin shortly after the Christmas break)
Second Grade: Beverly C. Hoopes
Third Grade: Doris M. Doughty
Special Education Teacher: Felicia Cosper
Title I Math and Reading Tutor: Tricia Law
Additional Instructional and Support Staff
Substitute Teacher – Andrea S. Simpson
Substitute Teacher – John Hafford
Substitute Teacher – James Lunsford
Substitute Teacher -- Tara Johnson
Assistant Teacher – Erlene Haslam
Assistant Teacher – Donni Brooks
Assistant Teacher – Quentin Harris
Baccalaureate Intern – Ti A. Badejo, Kent State University
Parent Volunteer – Celestine Hammond
Parent Volunteer – Peggy Davis
Parent Volunteer – Katheleen Thornton
Enrollment Statistics: See Attachment IV [5] – "District Trend Report PRELIMINARY EMIS Data"
Average Students to Teacher Ratio: 15 to 1
Projected Enrollment for 2001-2002 is 90 students
Demographic Description of Student Body
The Academy's student body was 100% African American; most are residents of Akron, Ohio; and reside on the East, West and North sides of the city. Akron's public school student population, according to 1998-1999 statistics, is approximately 31,927; of this number approximately 49% are Caucasian; 51% are African American. As stated in our contract with the ODE, the Academy posited a "good faith" attempt to achieve racial balance in its student body and indicated a number of strategies we would employ. The results, given the nature of the community the Academy operates in, were very negligible during its first two years. With the advent of the Academy's Interdistrict Transfer Program, we did manage to enroll students from the neighboring school districts of Barberton (2) and Wadsworth (1), Ohio. The Academy anticipated this limited recruitment outcome and continued to persevere in its good faith attempts to attract students who were not African American by posting posters and fliers in community agencies outside the communities from which our students came: community centers, business establishments, county libraries, newspapers that serve a primarily Caucasian readership, major media such as the Akron Beacon Journal, radio/TV networks, etc. (see p. 17). The Academy's student body is perhaps best described in terms of its SES (Social Economic Status): they were primarily low income. According to the LOEO, "twenty-one of 33 community schools (64%) enroll a greater proportion of students in poverty than their corresponding city school district." [
6
] The Ida B. Wells Community Academy's student body has followed suit.
Number and Ethnicity of Students in Akron's Community Schools
Name

Grades

Students

African
American

White/Other




1999 | 2001

1999 | 2001



Edge Academy

K-3 | K-4

102 | 115

90%

10%

Hope Academy – Brown Street

K-8 | K-8

248 | 271

70%

30%

Hope Academy – University

K-5 | K-6

137 | 188

90%

10%

Ida B. Wells Community Academy

K-2 | K-3

50 | 74

100%

0%

Life Skills Center

9-12 | 9-12

332 | 519

60%

40%

Summit Academy of Alternative Learners

4-7 | 4-8

108 | 117

25%

75%
It must also be taken into consideration that racial "balance" in community or charter schools has not been achieved nationwide and particularly in those community schools operating in the Akron Public School District. [
7
] This statistic suggests that African American parents are those that are primarily exercising their parental right to choose where and under what conditions their children are educated. A review of the Akron Public School's Report Card for 2000 gives a concrete picture of how the system, classified as in "academic emergency," is unable to prepare its African American students in reading, mathematics, science, etc. (see Attachment V: "Akron City Schools 2000 State Proficiency Test Results by Gender and Ethnic Group").
Assessment Rationale
The Academy has from its inception (and indeed before) held a jaundiced view of the nation's and subsequently the Ohio State Department of Education's emphases on paper and pencil proficiency tests which are now defined as "achievement tests." For sure, we believe, there must exist methodologies for assessing student proficiency, achievement or competence, or for assessing the Academy's accountability. We suggest, however, there must be other and perhaps better probes for assessing value added cognitive acquisitions. For intellectual development, especially for poor and African American students, should be based on a host of cultural, affective or socio-emotional variables that do not necessarily impact Caucasian and/or learners from financially well off communities similarly.
All students in America's educational system are "at risk" [8] whether they are white or African American, Native American or Latino, well off or poor. The nation's long history of racial inequities and refusal to address the years of economic, political and psychological damage done to an entire race or class of people, hits African Americans and other peoples of color in the system with a double whammy. In January 1994, Robert Rossi and Alesia Montgomery of American Institutes for Research, edited and published Becoming At Risk of Failure in America's Schools. [9] In this lengthy report, they presented in Chapter 5, "Education Reforms and Students at Risk: A Review of the Current State of the Art," and particularly in section c, "An Alternative Model of Student Performance," an interactive model. It is an adequate, if not exact framework of how these variables tend to interact. It highlights those forces, variables which poor students in general and African American students and their families in particular have to contend with.
The Academy offers in Appendix III a diagram of this framework and a discussion of it in a effort to underscore why the Academy does not categorically accept the prevailing and almost exclusive national emphasis on standar-dized proficiency tests. In our view educational reform, assessment and accountability strategies must not be based entirely on how students fare on standardized proficiency tests. These tests are only one method for eval-uating intellectual value added. The Academy believes students learn best by doing. As one educator puts it: "Education is measured not so much on what you have taken in, but rather on what you can put out," therefore, the Academy has attempted during its first and second academic years to devise, perfect and utilize a variety of assessment methodologies in combination with standardized testing instruments and has always striven to keep the cultural [
10
] dimension foremost in its collective mind.
Assessment Tools and Scores
Since the Academy enrolls students in grades K-3, it has not had to administer state mandated proficiency tests; it has, however, remained mindful of its end goal, namely that of having the Academy's students undergo an educa-tional process designed to prepare its students to succeed on the 4th and 6th grade achievement and proficiency tests in each subject area tested at the 75th percentile. [11] Proficiency, as argued above, in many areas like intelli-gence, academic and social competence in general cannot necessarily be determined by scores on paper tests alone. This does not mean the Academy will not, when they are appropriate and/or necessary (i.e. mandated), administer standardized proficiency tests as required by the state. What it does mean, however, is that the Academy's faculty and staff have, and will continue to put their minds and creative energies to the development of addi-tional measurable means, activities and methodologies to effect a more informative overall assessment of their students' progress.
The above description of our developing educational philosophy suggests the Academy is moving toward being educationally accountable to Ohio's proficiency and competency-based educational program, to our students and their parents, and to the Akron community at large. In fact in our chartering contract with ODE, the Academy described (see "Exhibit I: Educational Plan," pp. 15-16) how it would conduct in part its assessment strategies. To arrive at a measurable point of pedagogical clarity, if not certainty, the faculty have, therefore, determined to choose from the following Academy selected assessment tools and more:
"

Portfolios

provide one perspective for assessing student growth. A portfolio is a daily or weekly collection of representative work. Reading, writing, speaking portfolios, for example, contain results of student performance on a variety of assessments in writing, reading, and speaking. Scoring ranges are developed and staff receive training on using these agreed upon scoring ranges. Student reflection is an integral part of the portfolios. In addition, the portfolios serve as one tool that lets teachers determine how well they meet Academy-adopted proficiency targets, say, in language arts.

"Demonstrations provide another means for assessing student growth. Demonstrations provide a means for assessing student growth. Demonstrations, for example, are a part of a Reading/Writing/Speaking Portfolio or can assess proficiency in mathematics. The key element is students demonstrating their attainment of specified standards to Academy staff, parents, et al. These standards or desired outcomes will be assessed with our intended use of pre- and post off-grade proficiency tests.

"Performance represents a set of tasks that are assigned as a means of assessing students growth. These tasks are based in combined curricular areas of language arts and social sciences but not exclu-sively so. Teachers identify a number of performance goals that reflect content covered during the six-week grading period, semester or academic year. Once identified, these goals are defined and scoring methodologies devised so that the mastery of learning outcomes are specifically determined. These goals are designed to measure what students know and how well they apply what they know.

The Academy's faculty as a group or individually assesses how well students can put into action what they have learned and experienced to construct, perform and carry out, for example, a meaningful service project designed to meet a community need within or outside the Academy. The task demonstrates the student's ability to integrate several expected and desired social, educational or historical-cultural outcomes for students. A possible task could be stated as follows:

"Develop a written proposal that describes a service and persuades others that what you intend to do is worthwhile. Describe the implementation process in writing as well as through another medium that can be video, music, speech, a song, art, poetry, or dance. You decide which medium (media) you want to use."
During the 2000-2001 academic year, the Academy's faculty did not have students write out demonstration projects. Students in individual classes, however, were able to demonstrate their learning, for example, in a Black History Month Program at the Wooster Branch of the Summit County Public Library. With the funding of the Academy's SchoolNet Technology Plan for the 2001-2002 academic year, we envision seeing students and faculty and community residents becoming more involved in working on incorporating technology into the classroom. It should be mentioned here that our highly productive and innovative second grade teacher had on her own, using the Academy's computer lab had her students writing e-mails to "cyber-pals" in Australia and elsewhere. After this initial attempt, she was hoping, with the potential aid of funding by SchoolNet to expand on this initiative and have her students demonstrate to their fellow Academy students some more progressive educational advantages and uses of the Internet and other uses of technology in their classroom.
The Academy, as stated earlier on, has strengthened its assessment or accountability posture by adding to its regimen a battery of standardized assessment tools. They are . . .
CAT/5 Scores per Grade Level (see Attachment VI)

Pre-Test Scores (October 10, 2000)
Post-Test Scores (June 29, 2001)



McGraw-Hill's Test of Cognitive Skills are also administered as pre- and post-tests. Normed scores on this test were not available in time for this report.
In the main these CAT/5 scores show our students in some subject areas to be in need of increased remedial sup-port, which goes a long way toward proving the nature of our educational task.
The faculty have also initiated their own individual assessment analyses. It must not be overlooked that the Aca-demy is currently working with children ages 5 to 8 – kindergarten through the third grade. It must also be recog-nized that the Academy is, save for those five-year olds, dealing with the remediation of some serious and stubborn socio-educational deficiencies on the one hand and students who have had poor educational experiences in the public schools on the other. We knew we would eventually face the problem of having our second and third graders entering higher grade levels. These youngsters need to be well prepared. Indeed, our current third graders on becoming fourth graders must be prepared for the fourth grade OPT in March 2001.
Funding Sources
State Sources
Ohio Department of Education, Division of School Finance

| | |
| --- | --- |
| 1. Formula Kindergarten | $ 35,495.29 |
| 2. Formula Grades 1-12 | 234,005.97 |
| 3. DPIA All Day Kindergarten | 29,735.95 |
| 4. DPIA Safety and Security | 17,208.60 |
| 5. DPIA Classroom Reduction | 58,381.97 |
| 6. DPIA Guarantee | 0.00 |
| 7. Spec Ed Weighted Amt | 1,889.36 |
| 8. Amount Added by SPED Guarantee | 0.00 |
| | |
| Total State Support | $ 376,717.14 |
Federal Sources

| | |
| --- | --- |
| I. Agriculture Department Breakfast and Lunch Program Reimbursement | $ 26,183 |
| II. Federal Startup Funds | 250,000 |
| III. Elementary and Secondary Education Act | |
| A. TITLE I – C1-S1-00 | |
| Disadvantaged Children | |
| Basic: | 38,292 |
| B. TITLE II – MS-S1-00 | |
| Eisenhower Professional Development | 489 |
| C. TITLE IV – DR-S1-00 | |
| Safe and Drug Free School | 774 |
| D. TITLE VI – C2-S1-00 | |
| Innovative Assistance Programs | 573 |
| E. TITLE VI-R – CR-S1-00 | 5,788 |
| | |
| Total Title Allocation | $ 45,916 |
| | |
| Grand Total State and Federal Funds Allocated | $ 698,816 |
The Academy's funding picture has brightened considerably since 1999-2000. Most of the monies the Academy has received was expended on instructional and administrative salaries, facility leases, office and classroom equipment purchases and rentals, student transportation costs for 30 days [
12
] including field trips, office and educational supplies, professional development conferences and workshops attendance, etc. Given that the Academy enrolls a considerable number of low-income students, more than 80%, much of our programming is devoted to enhancing these students educational achievement. Our current funding level has not relieved the problems we face in facility acquisition. The LOEO continues to report that one of the biggest problems community schools face is finding and keeping an adequate facility. Indeed, for the two years it has been in operation, the Academy has struggled with the acquisition of a suitable facility (see "Facility Acquisition Site Development Planning," p. 18 ). Perhaps the passage of recent legislation – H.B. 94 (3314.09 and .091) which authorizes community schools to transport their students themselves will help. This legislation also helps with the creation of a state guaranteed building loan fund (3318.50 and 3313.41) that will potentially relieve a major community school programming obstacle -- that of constructing or leasing, or purchasing and or refitting suitable educational facilities or buying former public school buildings (see Appendix VII).
Student and Parent Satisfaction
Retention Rate
The Academy retained at the close of the 1999-2000 academic year 44 (85%) of its original complement of 52 students. We anticipated that 34 (77%) of these students would make up the class of 2000- 2001. We anticipate now that we will have similar success in retaining a high percentage of our ninety (90) 2001-2002 students.
Parent and Volunteer Participation Rate
The Academy did not elicit from parents through a survey what aspects of its curricular and educo-social program they appreciated. We can intuit from the Academy's inability to enjoy satisfactory increases in parental participation over the two past program years that we have not done very well in this area. Of course, some parents and grandparents did volunteer in areas where they were most needed, and parents in general continued to be helpful in responding to appeals for their assistance with homework, discipline, assistance with field trips, attendance, and in completing important food and health forms, serving breakfasts or lunches, etc.
Parents and other community residents have been invited to sit on the Academy's Site-based Management Committee. The object of this committee is to afford parents as stakeholders to have hands-on ownership and an opportunity to participate in the management of a developing educational institution. Our attempts at building an effective organization were stalled by our inability among other things to establish a date suitable for everyone to be present.
END NOTES
3. Many of the Governors' resumes (past and present) have been posted on the Academy's Web site at http://hierographics.org/AcademyIndex.shtml. On July 21, 1999, Governors resolved to amend the constitution of a quorum from 7 to 4. Governors recently admitted to the Board have not at the time of this reporting been posted. All Governors were instucted to have BCI checks. These checks are in progress.
4. See p. 14 for a complete roster of all administers, faculty and support staff hired during 1999-2001; copies of resumes, teaching and BCI certificates or applications are available on request.
5. This Attachment is excerpted from an EMIS District Trend Report for 2000-2001 of 18 pages. The omitted pages contained data derived primarily from proficiency test scores for which there was no data on the Academy. During 2000-2001, we taught only grades K-3.
6. See the Legislative Office of Education Oversight (LOEO) report "Community Schools in Ohio: Second-Year Implementation Report," Vol. II, p. 9.
7. Nationally, community schools "serve proportionately more non-white students than traditional public schools. . . . Ohio community schools enroll a higher proportion of non-white students, 85% com-pared to the national charter school average of 52%," ibid.
10. "Cultural," as we use it here, refers not only to race and ethnicity but also to the cultural anthropological fact that children born and reared in the last years of the twentieth century, do not necessarily share the same cul-tural attitudes, values or life and learning styles as those who were born 20, 30 or more years before them. These examiners share a culture at variance with theirs. A serious problem arises, it seems, when these individuals are then assigned to construct "achievement" tests that can impact a student's self concept and, indeed, the quality of her or his future life. See Reginald L. Jones, ed. (1996). Handbook of Tests and Measurements for Black Populations. 2 Vols. Hampton, VA: Cobb & Henry Publishers, for a comprehen-sive discussion of culture specific test and measurement instruments.
11. This ODE mandated percentile ranking is exorbitant given the fact that we, community schools, are really attempting to undo the educational disservice our students have suffered in the public schools. Moreover, there are very few schools in Ohio, regardless of the achievement and socio-economic levels of their students and their educational environment, that have met this 75th percentile standard on all tests.
12. The Akron Public Schools agreed to transport the Academy's students living outside a two-mile radius of the facility's location. APS, however, refused to transport our students during the 30-day period of our extended academic year – June 19 to July 28, 2001.

NB: The Attachments referred to in this report may be requested from the Webmaster via an e-mail indicating which attachment is wanted.
End of Part II
Navigational Links

For More Information Write or Call
Dr. Edward W. Crosby, PhD, Co-Founder, Superintendent
or
Mr. Perkins B. Pringle, MEd, Principal
or
Ms. Angela M. Anderson, MBA, Business Manager / Board Treasurer

The Ida B. Wells Community Academy
670 Wooster Avenue
Akron, Ohio 44307-1868
Office: 330.761.1484 or 330.376.4915
FAX: 330.376.4912
Contact the Webmaster to Give Feedback

Click on the World and Sign
the HieroGraphics Online Guestbook
We Are An Equal Education and Employment Opportunity Institution