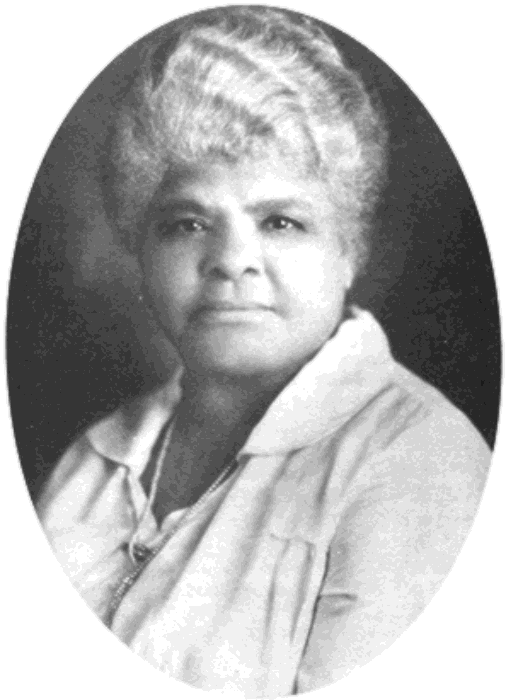 Ida B. Wells-Barnett
1862-1931
The Ida B. Wells Community Academy
Hosted by Mt. Olive Baptist Church of Akron
1180 Slosson Street
Akron, Ohio 44320-2370
COUNTY: Summit IRN: 133553
Part II: Annual Report for 2001-2002
3. Curricular Focus
"Educational Assessment and Accountability in All Academic Endeavors" became an Academy mantra. It was stressed at all administrative, parent/community and faculty meetings. The Academy regularly (every six weeks) assessed teacher performance; learning obstacles; student rights and responsibilities; student, parental, community and home resources; and involvement. The Academy assessed itself on a similar schedule and reported regularly to parents how the overall curricular program and educational process was progressing as well as how well students were performing based on national, state and city norms, if available.
This educational program, augmented by Scholastics Literacy Place, Everyday Mathematics (University of Chicago) and the Scots-Foresman Science Program (McGraw-Hill) and a number of other commercial curricular programs on compact disks, was strengthened with the faculty's innovative injections of their own curricular strategies. This summer the Akron Beacon Journal reported on July 28, 2002, how the Academy used its 6-week extended academic year to energize the students' ability to learn by doing. The full article is found on the Academy's Web site at http://members.tripod.com/~HieroGraphics/IdaBWells-Barnett/AcademyNewsmakers.html. For the immediate purposes of this report, excerpts from Camille Spencer's article are included here:
For most children, the blazing rays of the summer sun bring welcoming thoughts of playground slides, bike rides and swimming pools. But . . . students from Ida B. Wells Community Academy in Akron would rather spend summer vacation learning. . . . The students, from kindergartners through [fourth]-graders, meet from 9 a.m. to 2 p.m. daily at Antioch Baptist Church in Akron. They have grown accustomed to their school's 210-day school year – longer than the typical 180-day schedule. The charter school allows students a one-week break after the regular school year before they return for the six-week, mandatory summer program. After that there is a three-week break before the school year resumes. Nay'sa Burris, 9, enjoys the variety of the summer program. 'We get to go to a whole bunch of classes," she said. . . . The program allows students chance to learn real life skills . . . "All the parents enjoy the fact that the kids have a positive, place to go" . . . "It's a different type of education. We want them to apply skills outside of the academy" . . . "We are trying to encourage kids to be entrepreneurs . . ."
In the summer, the children are responsible for generating money for field trips by selling items they made in the school store. The students . . . write stories for the Ida B. Wells "Free Press," which is [to be] published on the school's Web site. The students can also submit applications to work at the Academy's "Wee Deliver" post office, where they rename classrooms as residential streets and assign each desk an address. . . . . "We concentrate on learning through doing," the principal said. "We want to be ready to give them real-life application." ". . . the students learn without realizing it." . . . Margaret Delaney appreciates the work being done to improve daughter Tamara's education. The 35-year-old said she thinks all schools should be in session year-round. The academy has improved Tamara's communication skills, Delaney said. "She used to have a problem with the way she talks, a speech impediment," she said. "She knew what she wanted to say but couldn't get it out. She's doing much better. They keep her up on her reading, spelling and math skills."
As demonstrated, the Academy's emphasis is on high academic expectations and moral and social responsibility. These emphases and increased academic proficiency have helped influence parents to continue the enrollment of their child(ren). The Academy continues to strive to maintain a 15:1 student to teacher ratio which strengthens its efforts to increase its students' educational performance while at the same time diversifying educational content. In some instances during the past year (and perhaps the next), we have had to make some minor adjustments to our obligation to keep classes small. On very few occasions, because of over enrollment in a grade level, have we exceeded this ratio.

The Ida B. Wells Community Academy's curricular focus followed the ODE's standard competency based school curriculum with one noteworthy exception: The Academy strived to infuse into its curriculum an emphasis on Africa, African America, Native America, Latino America and the world. These elements are vital to the correct and diversified education of its enrollees. The curriculum is also designed to promote two cognitive styles, one analytical, the other relational.[2] Each style requires intensive professional development for the Academy's teachers, parents, and students so that they work as a team. In this regard, we are still working on perfecting a student development process that satisfies us. Nevertheless, teachers have been successful in producing students who share with them the responsibility for striving toward building a family-like learning environment. They now complete all tasks put to them by their parents, teachers and Academy administrators with less resistence. These assignments include: service activities, tests, demonstrations and performances. There are five grading periods during the academic year. At the end of these periods, students receive report cards.

Students started the 2001-2002 academic year by taking a standardized test. This pre-test was used to assign them to ability levels and initial groups. All tests were graded by the teachers. Also, portfolios and assessments from the prior year were used as informative data for ability group assignments. Once students were in their groups, teachers utilized the curricular programs to help students build onto the skills they had mastered.

Students were placed into two types of groups: age-sets, which grouped students according to their age; these groupings are relational (affective) and analytical [3] (academic) groupings1 which grouped students according to their academic abilities. Age sets met from 7:30 am to 9:25 am. During this time teachers and students focused on the school-wide theme. Part of this morning age set period was devoted to a 15-20 minute assembly immediately following breakfast. During this assembly, students participated in a discussion relative to the school-wide theme selected for the current grading period, for instance, "We Are Family." The assemblies were led mainly by the principal, a teacher or on occasion another staff member. Moreover, the objective of the curricular themes is relational, i.e., they were designed to address the affective domain of cognition: "liberation, love, constructivism – pointing to high goals, communication, relationships, immersion in a successful environment, and developing a sense of family" among teachers and students.

The second type of groupings was based on meeting students where they are analytical. These groupings existed to answer the objectives in the Ohio competency-based Programs. Over the course of the 2001-2002 school year only two academic groupings were used. We grouped students academically in Mathematics and Language Arts. It is our hope that in the 2002-2003 school year Social Studies and Science will be added to the academic groupings. Consequently, two blocks of time were dedicated to the academic groupings of mathematics and language arts. Academic ability groupings contained a mixture of students of various ages.

Following the age-set classes, the students met in ability groups. Two blocks of time were dedicated to mathematics and language arts. The mathematics block began at 9:30 am. This part of the learning day is devoted primarily to analytical cognition. The Everyday Mathematics program was used to track the students' progress in math. Students were given workbooks, Beginning, Mid-Year, and End-of-Year tests. Much of the work from the various assessments were used as work-progress examples and placed in each student's portfolio. The language arts block began at 10:30 am and lasted until 1:10 pm. The Scholastic Literacy Place program was used to track the students progress in general knowledge. Students were given chapter tests and end-of-year tests. Teachers utilized the Wooster Branch Library on different schedules. Some students went every week. The afternoons were devoted to social studies and science/health. Art and music was integrated over the course of the day, week or month. During the year, special programs such as music and art lecture demonstrations would be held. On one occasion, an artist, Mr. Billie Williams, who has worked for several years as an artist in schools in Phoenix, Arizona, was retained to conduct a very successful five-week art program for all students. He will return in 2002-2003.

4. Governance and Administration

4.1 The Current Board of Governors [4]
Dr. Marlene R. Dorsey, Board of Governors Chair; Associate Professor of Education, Dean, College of Continuing Studies, Kent State University, and Chair, Curriculum and Assessment Committee
Dr. Edward W. Crosby, Kent State University Professor Emeritus, Co-founder, Superintendent and Chair, Personnel and Benefits Committee
The Reverend J. Wayman Butts, Pastor, Antioch Baptist Church
Mrs. Geraldine Hayes Chavez, Assistant Dean, Pre-College Initiatives and UPWARD BOUND, Kent State University
Ms. Lisa-Ann Wheeler, Communications Coordinator, American Heart Association, Akron, Ohio
Mr. Perkins B. Pringle, Principal, Ida B. Wells Community Academy (Ex Officio member)
4.2 Board of Governors Staff
Ms. Angela M. Anderson, MBA, Board Treasurer
Ms. Regina L. Gregory, Secretary to the Board
4.3 Administrative and Support Staff
Dr. Edward W. Crosby, PhD, Superintendent
Mr. Perkins B. Pringle, MEd, Principal
Ms. Angela M. Anderson, MBA, Business Manager
Ms. Regina L. Gregory, Secretary and EMIS Data Entry and Student Records Keeper
Mrs. Doni Burrus-Brooks, Assistant Teacher (started as a parent volunteer in early 2000; later in the academic year, she was elevated to Assistant Teacher)
Ms. Erlene Haslam, Assistant Teacher
5. Certified and Non-Certified Faculty and Teaching Assistants for 2001-2002 [5]
Kindergarten: Gwendolyn Poole
First Grade: Molly McCrea (Certified) and Ida Symonette (replaced by Perkins Pringle (Certified) after the Christmas break)
Second Grade: Janeanne Huber (Certified)
Third Grade: Kenya L. McKinnie
Special Education Instructor: Shirley B. Brown (Certified)
Title I Math and Reading Tutor: Wilma Wood (Certified)
6. Assessment Rationale
The Academy has from its inception (and indeed before) held a jaundiced view of the nation's and subsequently the Ohio State Department of Education's emphasis on paper and pencil proficiency tests which are now defined as "achievement tests." We believe there must be better methodologies than testing to encourage student proficiency, achievement, competence, or for assessing teacher performance, or the Academy's accountability. We suggest, however, there must be other and perhaps more reliable proficiency value added and institutional accountability strategies than those commonly used. In the 1997 piece cited in footnote #2, Professor Hilliard elightens our thinking on this subject stating that there are many educators "who have been able to . . . build an excellent teaching and learning environment" for low-income students. He goes on to state:
These great educators emphasized liberation, love, constructivism – pointing to high goals, communication, relationships, and immersion in a success environment, and developing a sense of family among teachers in training . . . These emphases are in stark contrast to the limited emphasis on technique and technology that is so prevalent in much of our staff development. . . . it is natural to wonder how we could make them typical rather than exceptional. . . .
Our current approach to education is imbedded in a structure, and it is the structure itself which must be changed. However, the structure cannot be changed unless it is understood. The structure is physical, procedural, policy, ideological, and inclusive of theory and philosophy. Rarely do restructuring efforts address all of these things, or the most important of these things – the philosophy and theory, core beliefs that drive behavior and expectations in teaching. Yet they must be confronted if real change is to occur. How else can a teacher develop confidence, inspiration, vision, and a sense of mission?
Intellectual development, especially for poor and African American students, should be based on a host of cultural, affective or socio-emotional variables – "liberation, love, constructivism – pointing to high goals, communcation, relationships, immersion in a success environment, and developing a sense of family among teachers" and their students – that do not necessarily impact learners from financially well off communities similarly. The Academy determined as it neared the end of the 2001-2002 academic year to institute an intensive teacher development program to this effect. Regardless of the Academy's somewhat jaundiced view of Ohio's testing program, we intend to encourage test taking skills and to make the students' vision and inspiration and sense of mission to the extent that eventually they will have increased confidence and proficiency outcomes.
In January 1994, Robert Rossi and Alesia Montgomery of American Institutes for Research, edited and published Becoming At Risk of Failure in America's Schools. In this lengthy report, they presented in Chapter 5, "Education Reforms and Students at Risk: A Review of the Current State of the Art," particularly in section c, "An Alternative Model of Student Performance," an interactive model at: http://www.ed.gov/pubs/EdReformStudies/EdReforms/. A careful comparison of this Rossi-Montgomery framework to Prof. Hilliard's ideas produces a clearer reason why the Academy favors their research conclusions. We offer in Appendix IV Figure I which graphically displays this framework and provides a discussion of it in an effort to underscore why the Academy does not categorically accept an exclusive emphasis on standardized proficiency tests to determine its success or the intellectual progress of its students. In our view educational reform, assessment and accountability strategies must not be based entirely on how students fare on standardized proficiency tests. These tests are only one method for evaluating intellectual value added. The Academy believes as it stressed in its enabling ODE contract that students learn best by doing, by being actively engaged in the learning process. As one educator puts it, "Education is measured not so much on what you have taken in, but rather on what you can put out"; [6] therefore, the Academy has continued what it attempted to perfect and utilize during its three operational years – an active vs. traditional educational praxis is in actuality a passive learning process. And as implied above, a variety of assessment methodologies in combination with standardized testing instruments and the cultural [7] dimension must be used.
7. Assessment Tools and Scores
The Academy enrolled students in grades K-4. This year we have had, therefore, to administer state mandated proficiency tests. From the beginning, we have remained mindful of its end goal, namely that of having the Academy's students undergo an educational process designed to prepare them to succeed on the 4th and 6th grade achievement and proficiency tests in each subject area tested at the 75th percentile.[8] Proficiency, as argued above, in many areas like intelligence, academic and social competence in general cannot necessarily be determined by scores on paper tests alone. This does not mean the Academy has not, when they are appropriate and/or necessary (i.e. mandated), administer standardized proficiency tests as required by the Academy itself much less the state. What it does mean, however, is that the Academy's faculty and staff have, and will continue to put their minds and creative energies to the development of as many measurable means, activities and methodologies to effect a more informative overall assessment of their students' progress.
The above description of our evolving educational philosophy suggests the Academy is moving towards being educationally accountable to Ohio's proficiency and competency-based educational program, to our students, their parents, and to the Akron community at large. The Ida B. Wells Community Academy has developed a dynamic educational process; what we proposed in 1999 does not necessarily condition how accountability, governance, and other systems would function throughout the length of our contract. Even though the Academy described in our chartering contract with ODE, (see "Exhibit I: Educational Plan," pp. 15-16) how it would conduct its assessment strategies and other matters, the contract was written well before we hired faculty and support staff, found a suitable facility, and recruited, registered and enrolled students. It was also well before we were able to evaluate our students' intellectual abilities and develop a curricular and operational strategy commensurate with their abilities, needs, learning styles. This didn't cause us to abrogate the letter or the intent of our contract, however.
The faculty have also initiated their own individual assessment analyses. It must not be overlooked that the Academy is currently working with children ages 5 to 10 – kindergarten through the fourth grade. It must also be recognized that the Academy is, save for those five-year olds, dealing with the remediation of some serious and stubborn socio-educational deficiencies on the one hand and students who now have had poor educational experi-ences in the public schools on the other. This is where our 210-day academic year plays a meaningful role. The extra six weeks allow faculty to include more of that content that doesn't appear in the standard curricula and also provide the remediation students need. We knew we would eventually face the problem of having the parents of our second and third graders who are performing below our standards expecting their children to enter higher grade levels. These youngsters need, therefore, to be better prepared. Indeed, 11 of our current fifth graders did take the fourth grade OPT in March 2001. And as expected, they did not do very well on their first try; we are awaiting the results of their second attempt this past July. The Academy's resolve to answer this and related low performance problems is to be addressed in 2002-2003. We said we were going to do this in 1999 and we're doing it now.
More information on the Ohio OPTs and community schools can be acquired by reading "Community Schools in Ohio: Preliminary report on Proficiency Test Results, Attendance, and Satisfaction," a comparison of community and traditional schools: http://www.loeo.state.oh.us/reports/PreEleSecPDF/CommSchoolsFINAL.pdf.
8. Enrollment Statistics: (See Attachment V [9] – "School Building and District Trend Reports PRELIMINARY EMIS Data for 2003 Local Report Card)
Average Number of Students per Teacher: 15
Number of students enrolled in 2001-2002: 84
Number of students retained at close of 2001-2002: 72
Number of students suspended: 1
Attendance rate: 94.2
Projected Enrollment for 2002-2003: 105
9. Finance Report
Fiscal Year 2001-2002 proved to be one of the most difficult as well as enlightening years thus far. There were some roadblocks that needed to be overcome this year in order to maintain financial stability.
This year we were faced with several overpayments from as far back as the 1999-2000 school year. We received a letter stating that the Academy was overpaid for the past couple of years, and we would need to begin repayment of the money immediately. This came as a surprise. This year, the Academy also suffered a great loss in students during the first few months of the school year. We lost approximately 12 students, therefore, we needed to put some immediate budget cuts into effect. Facing a financial crisis, we were forced to reduce our staff, and make other emergency cuts. With those cuts, we were able to reduce our spending to more closely reflect the number of students enrolled at the Academy.
9.1 Federal Grants
We were awarded approximately $51,722 in Federal Title Grants (see itemization below) this year. With this money, we were able to hire a full-time Title I reading and math teacher, and a teaching assistant to help her. We were also able to put together some smaller programs that would allow us to hire another teacher to reduce the class size during certain periods of the day.
One problem that the Academy is facing is in regards to implementation of the smaller programs that we have received funding for; once the application was approved, there was no one in place to follow through with the programs in order to make certain that they were being implemented. We are restructuring some things internally to see to it that all money applied for is expended according to plan.
9.2 Extramural Funding
We now understand that extramural funding plays a crucial part in the overall implementation and success of many of our programs. We attempted to obtain outside funding from the Ohio School Conflict Management Grant, in the amount of $4,000. However, we were not approved for funding for this grant. On below in Part III, under "Facility Acquisition Planning," we outline our attempt to receive a guaranteed loan for OSFC to construct a modular facility which failed. We were in the midst of retaining a Columbus-based grant writing firm when we learned the firm wasn't creditable. No further funding attempts were conducted during the rest of the fiscal year.
9.3 Finance and Internal Audit Committee
In order to closely monitor the financial activity of the Academy, we have formed an active Finance/Internal Audit Committee. This committee is responsible for performing all of the internal audits, both financial and compliance. The committee also reviews the budgets for the Academy before they are officially approved by the Board of Governors. Another function of the committee is to follow up on recommendations/findings made by the Auditor of State when the year end audit is performed.
9.4 Professional Services
This year we were able to do a couple of things that we were not able to do in the past couple years. For one, we were able to hire a Public Relations person to work with the Academy for about a month to help promote the name and mission of the Academy within our surrounding community. Another thing we were able to accomplish for the first time is having some of our students evaluated by a licensed psychologist. He and our Special Education teacher were able to identify some of our students as being special needs students and ran publicity pieces on their educational accomplishments. Now that they have been identified to the public, we will seek out from the public ways and means to assist these students educational progress, we can better assist them in the learning process.
The Academy's funding picture has brightened considerably since 1999-2000. Most of the monies the Academy has received was expended on instructional salaries, facility leases, office and classroom equipment purchases and rentals, student transportation costs for 30 days [10] including field trips, office and educational supplies, professional development conferences, workshops attendance, etc. Given that the Academy enrolls a considerable number of low-income students, more than 80%, much of our programming is devoted to enhancing these students educational achievement. Our current funding level has not relieved the problems we face in facility acquisition. The LOEO continues to report that one of the biggest problems community schools face is finding and keeping an adequate facility. Indeed, for the two years the Academy has been in operation, we have struggled with the acquisition of a suitable facility (see "Facility Acquisition Planning," p. 16). Perhaps the passage of recent legislation – H.B. 94 (3314.09 and .091) which authorizes community schools to transport their students themselves will help. This legislation also helps with the creation of a state guaranteed building loan fund (3318.50 and 3313.41) that will potentially relieve a major community school programming obstacle.
10. State and Federal Funding Sources
10.1 State Support Fiscal Year 2001-2002 (Ohio Department of Education, Division of School Finance)
Description and Amount of Support

| | | |
| --- | --- | --- |
| Formula Kindergarten | $ | 33,570.35 |
| Formula Grades 1-12 | | 332,296.80 |
| DPIA All Day Kindergarten | | 31,676.12 |
| DPIA Safety and Security | | 18,342.50 |
| DPIA Classroom Size Reduction | | 58,722.95 |
| DPIA Guarantee | | 1,151.38 |
| Special Ed Weighted Amount | | 5,702.35 |
| Amount added by SPED Guarantee | | 0.00 |
| Gifted Aid | | 0.00 |
| CTA | | 0.00 |
| SchoolNet | | 1,000 |
| Total State Support | $ | 482,562.45 |
| | | 0 |
| Deductions from Foundation Program | | |
| State Teachers Retirement | $ | (33,888.00) |
| School Employees Retirement | | 0.00 |
| FY 2000 Adjusted Amount | | (13,425.46) |
| FY 2001 Adjusted Amount | | (5,724.28) |
| | | 0 |
| Net State Support | $ | 429,524.71 |
10.2 Federal Sources Fiscal Year 2001-2002

I. Agriculture Department Breakfast and Lunch Program
Reimbursement

$

38,470

II. Federal Startup Funds

150,000

III. Elementary and Secondary Education Act

0

0

A. TITLE I – C1-S1-00
Disadvantaged Children
Basic:

37,409

B. TITLE II – MS-S1-00
Eisenhower Professional Development

976

C. TITLE IV – DR-S1-00
Safe and Drug Free School

774

D. TITLE VI – C2-S1-00
Innovative Assistance Programs

4,813

E. TITLE VI-R – CR-S1-00

7,750

Total Federal Allocation

$

240,192
Grand Total State and Federal Funds Allocated $ 677,466.71