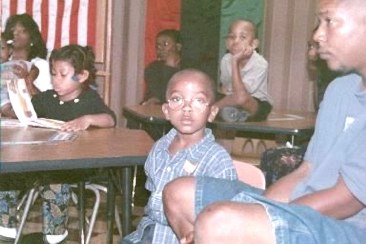 With Eyes Wide Open and Minds Active, They Wait for
the Academy to Open
Faculty Satisfaction
During its first academic year, the Academy experienced very few losses of essential teaching and support staff. Faculty satisfaction is perhaps best determined by the Academy's ability to retain 66 percent of those certificated faculty hired. The roster presented on page 14 is a full itemization of those twelve [12] faculty and staff hired during 1999-2000 (of this group only two terminated their employment. This roster, which presents specific information relative to the faculty and staffs employment, also gives the names and roles of volunteers. Does this mean that all of the Academy's faculty and staff who left were dissatis-fied or disgruntled. We believe not. Two, one a certified teacher and the other an assistant teacher, gave this as their stated reason; however, the Academy's Principal and the Superintendent were in the process of terminating their employment before they acted. Another faculty member left, we believe, for two personal reasons: (1) his temporary teaching certificate eligibility expired and (2) he found an alternative (he says higher paying) teaching situation outside the city of Akron. The truth then is that the faculty were so dissatisfied that they were pushed to seek more pleasant employment elsewhere, for in spite of our short comings, we paid higher salaries on average than other community schools in the city (or the entire state for that matter) were more faculty friendly, addressed faculty needs as best as was possible given facility space and available finances.It should be noted also that the Academy's Superintendent has worked full-time before and after the Academy was chartered on May 4, 1999; he does not receive any remuneration save reimbursement for some of his authorized expenses, and from the outset has chaired the Academy's program development committee of more than 20 persons. Once the charter was approved, he has also chaired the Academy's Board of Governors.The music, language, karate and chess instructors were part-time temporary hires. These instructors taught therefore no more than the 12 hours per week allowed for noncertificated teaching personnel.
Programmatic Obstructions and Other Disabilities
Approximately two weeks before the opening of the Academy for classes, we were informed that the Akron Board of Education had passed a resolution stating it was unnecessary or unreasonable and impractical for it to transport the Academy's students. Needless to say, we were devastated by the Board of Education's outright refusal to transport our children claiming they illegally that they would offer payment in lieu of transportation to parents. A Hearing Officer, Robert B. St. Clair, Esq., was selected and "consolidated proceedings were initiated [on December 17, 1999] by two separate resolutions of the State Board of Education . . . wherein it referred these two cases . . . for review and a determination as to whether Akron Public Schools' request to be permitted to make payment in lieu of transportation to the parents of th[o]se students attending the Edge Academy and Ida B. Wells, both community schools. The Akron Board claimed it was unnecessary or unreasonable (and impractical) under the provisions of Section 3314.09 of the Revised Code." After all the facts of the case were in and reviewed, the hearing officer recommended:
"On the basis of the testimony submitted at the hearing, the exhibits admitted into evidence, the arguments and briefs of the parties, and the findings of fact and conclusions of law stated herein, it is the inescapable conclusion of this hearing officer that the Akron City School District Board of Education failed to show that its decision not to transport community school students to the Edge Academy of Akron and Ida B. Wells Academy School [sic] because it is unreasonable, unnecessary or impractical was not supported by reliable, prohibitive, and substantial evidence. Thus, it is recommended that the State Board of Education decline to confirm Akron City School District Board of Education's request to offer payment in lieu of transportation to the parents of students attending the Edge Academy and Ida B. Wells Community Academy [italics ours].

"Additionally, the Akron City School District Board of Education should be required to repay the Edge Academy of Akron's and the Ida B. Wells Community Academy's direct expenses for having to provide transportation for their students for the 1999-2000 school year." [13]

The Academy's Principal Surrounded by Eager Students
Once this recommendation was received by the Akron Board of Education, the Board decided to appeal the recommendation. Between then and the present day, we have heard nothing about the status of the appeal from the state or from the Akron Board. We were alerted, however, that something was taking place when we received notification from the Akron Public School's Executive Director of Business Affairs, announcing the Akron Board would meet on August 14, 2000 and vote to transport the Academy's students. The Academy tried to learn what caused this reversal on the Board's part. We learned that the legislature had appropriated funds for the purpose of transporting ALL of Akron's community school children. We were, of course, grateful about the legislature's largesse. But we remain extremely upset that there has been no suggestion as to the recompense of the $64,000 more or less we expected according to the hearing officer's recommendation, assuming the Board's appeal had failed.
This was an insurmountable programmatic obstacle, for, as stated earlier, it retarded a number of curricular, staffing and the attendant educational plans we wanted to make for the 2000-2001 academic year. We were forced to seriously adjust our plans to aggressively recruit new faculty and students and to more aggressively strengthen our public relations and faculty and student recruitment initiatives.
Another obstruction occurred after the Academy's Board of Governors resolved to purchase school furniture, educational equipment and other items at considerable savings through the Ohio General Services Division's "Cooperative Purchasing Program" (see Attachment V). After our application was filed and the $125.00 fee was paid, we were informed that, even though we were a public school, we were not eligible to participate in these services because we were a community school and the state had not ruled us in. (Incidentally, our $125.00 check has not yet been returned.) We experienced a similar untoward setback when the Academy's Business Manager attempted to get information relative to learning about scheduled state-sponsored Fiscal Management Workshops. We were told once again the Academy's financial affairs staff were not eligible to attend these workshops because we were a community school. Something must be done about this existential state of being and but not being or this case of "Is we is or is we ain't a public educational institution!"
School's Assessment of Its Success
The Academy, in spite of its stumbling start, as some would say, muddled through to a good start on its road to academic success. It started with 50 (52) students and ended the first 180 day learning period with 44 students. During its mischaracterized extended year summer program, the Academy managed to retain 40 of its original students. We discovered during the summer that we had not adequately prepared our students, their parents and our faculty for continuing our learning process for six weeks after the Akron Public Schools had ended. Some parents had made personal vacation plans that conflicted with the Academy's summer schedule. Other parents had already enrolled their children in summer camps. Our faculty, too, had, it seemed, improperly construed the six-week summer program to be less rigorous than it was supposed to be. Whatever our problems with informing our students, parents and faculty were, we only lost four students because of it. We have since determined not to misinform our students, their parents and our faculty of the Academy's full 210 day academic year and the educational reasons behind it . . .
Students regardless of age (this includes faculty) usually become bored with long periods of inactivity and long for something to do during the summer months . . . It makes sense then to lengthen the academic year.
Many students because of inactivity during the summer months could and do get into trouble with their parents and the authorities. .. "Idle hands and minds are the tools of antisocial forces!"
The Academy wants of do what the public schools in Akron and around the country have apparently not been able to do for many years – enhance the intellectual, social and moral development of young African American and other poor youths. The Academy's mission is to bring an end to this educational fault. More intensive intellectual growth time is certainly needed.
The society is fast becoming more and more technical, complex and global in nature. The standard school year is antiquated; it was based on an 1890 society that was agrarian. Young people are no longer needed to harvest crops, nor are they needed to work as laborers in the nation's factories. In the 21st century, youth should be prepared for the service professions which require technologically skilled and better educated employees. Finally,
Some educators have noted that schooling in America has traditionally sought to do three things: (1) socialize young people in "the four As: American History, American Technology, the American Free Enterprise System, and American Democracy," in essence, imbue children with the commonly accepted values of the nation, (2) train the "children of workers by giving them elementary skills in the three Rs which will enable them be functionaries, workers in an industrial (now technological) society," and above all, (3) teach young people to "relate to a smoothly functioning sorting mechanism designed to separate the 'winners' from the 'losers'." [14] What the national schooling system has not been able to do for a major portion of the population and, indeed, perhaps can not do is ENLIGHTEN its young learners and in the process teach undereducated segments of the society TO GOVERN! [15] The Academy's mission is to enlighten young people at a time when this essential educational objective is critical to their and our attempts to "Build Young Scholars for the Future."
An index of our success is the fact that we have striven to move from theory to praxis (practice). And, by having done so, we have brought a not insignificant portion of the Akron community along with us. Our design is to do an even better job. Another indix of success in the Academy's ability to surmount some of the very high hurdles that were placed in our path, e.g., the unanticipated reduction in our student body caused an approximately $40,000+ shortfall in financial resources. Add to this the need to pay out another unanticipated sum of $64,000 to transport our students (see "Programmatice Obstructions . . ." above) and it becomes in our view self evident that we were successful beyond just having maintained our parent, student and faculty constituents. The Academy has therefore remained solvent in spite of the negative forces arrayed against us. We have maintained a stable institutional and public relations posture in the community. Another index of success was our ability to remain focused on our mission and to maintain commitment to Educational Reform expecially in the area of high and higher expectations and to educating African American, white, Latino, Native American, poor and other youngsters with the emphas on developing methodologies for inducing them to excel.
We also had some indices of failure. One was our inability to develop a fully involved Board of Governors. The Academy Web site – http://hierographics.org/AcademyIndex.shtml – lists many of the Governors's resumes. As would be expected, the Academy's Governors were all professionals of long standing. They were educators in public schools and universities; they were or are former officials in national organizations; they are members of national corporations and/or community social and educational activists. Being on the Board of Governors tended to usurp their time and prevent some of them from giving the Academy their advice and counsel when it was most needed. Where we failed most was in bringing to the Board as proposed Governors who were also parents of our students or community residents in general.
A Local Professional Development Committee and/or an In-Service Training Program was especially difficult for the Academy to organize as thoroughly as was conceptualized in our contract. This need was put before the Board but didn't take root quickly enough. Moreover, as pointed out above, the Academy's financial situation was not enabling and there was a distinct absence of time, assistance and energy. At one point, the Academy's Principal and Business Manager met with staff from two area community schools to form a joint professional development effort. This effort has not yet worked out. As shown in Attachment IV, two individual faculty are highlighted who were followed by other staff members in pursuing their own professional development routines such as:
individual study programs, library research, developing annotated lists of books, web pages, and other classroom related materials, searched educational supply catalogs for available items,
attendance at grant writing workshops, writing funding proposals, staffing funded projects,
speaking to university students, and participating in teacher training classes and workshops,
meeting and consulting with community leaders and organizations on educational institution development, developing other relevant professional development activities..
Now that the learning and teaching atmosphere has become more conducive to feeling comfortable in the classroom, in the community and at home, we expect the faculty and staff will become even more productive than they have been already.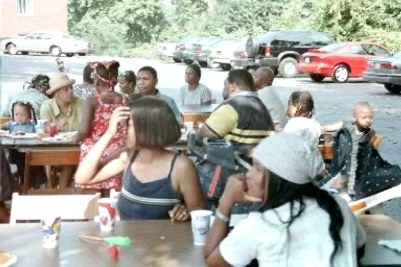 Parents and Others Enjoying Themselves at the Academy Cookout
Changes in ODE Contract
The Academy prides itself in having written a contractual document so thorough that it, during our initial program year required few dramatic changes in content or programmatic intent. That is not to say, however, that the Board of Governors, upon review of the contract did not find things that needed to be addressed. The first and very essential change that some Governors brought to the Board's attention concerned a needed revision in the BYLAWS where in was indicated that the Academy's ("the Corporation's") principal office would-be the Akron Community Service Center and Urban League at 250 East Mar-ket Street. This was changed by resolution to the newly acquired office space at 395 East Tallmadge Avenue, Akron, Ohio. It should be noted here that the Academy's Learning Center remained at the East Akron Salvation Army Post, 1104 Johnston Street and S. Arlington Avenue until the end of the academic year.
Another important change was the need to refine the Academy's Organizational Chart to reflect all of the current complement of members (9) and their respective subcommittee chairmanships, if any. The original Organizational Chart, included in the contract, is displayed as Attachment VI. It has been subsequently refined. (Its current version was not available at this reporting.) In addition to this refinement, the Board resolved to alter the BYLAWS's definition of a quorum: "A quorum consists of one-third of the fixed number of Governors." The fixed number of Governors was nine (9) meaning to have a quorum, six (33%) Governors would have to be present at each meeting. For three or four months the Board had been unable to hold meetings when it could officially conduct business. Since four or five Governors regularly attended the Board's monthly meetings, [16] the Board decided to change the definition of what constituted a quorum from six (or 33%) to four (or 44%). This change removed a very problematic situation.
The Board also resolved to refine the Academy's contract, as it pertained to vacations and time off. The contract did not have a clear policy statement in place. Under critical review, we found it inadequate since it as if all employees – administrators, faculty and staff – as if they were all alike. The attached "Faculty and Staff Vacation and Time Off Policy" (see Attachment VII) was drafted to remove a potentially vexing problem. At the close of the academic year, the Board in concert with administrators and faculty turned to refining the Academy's governance structure and educational plan as outlined in "Exhibit II: Governance and Administration" and "Exhibit III: Educational Plan," of the ODE contract, pp. 1-42 and 1-20 respectively. The reviews and revisions of these sections will not be completed until later in December or January.
Program Enhancements
A major public relations move taken as soon as the Academy was chartered in 1999. This was of the development and posting of the Academy Web site: http //hierographics.orq/Academylndex.shtml. This Web site presents all of those philosophic, programmatic and operational aspects of the Academy's educational program: (1) a short biography of the Academy's namesake Ida B. Wells-Barnett (1862-1931) comes with a bibliography of related information on her life and times; (2) an extensive reading list of educational and related source materials, It also links visitors to other relevant educational Web sites and historical and educo-social information; (3) the resumes and curriculum vitae of the current slate of Governors and Administrative Staff and is periodically updated; (4) the names of persons who worked as a team to help found and develop the Academy are listed. The Academy's profile is also posted on the US Charter Schools Web site: http://www.uscharterschools.org. To date we are unable to know how many hits these Web sites have had.
It was stated elsewhere in this report that the Academy was and is programmatically interested in diversifying its student body. Even though we understand there should be sufficient potential recruits in the population of 5 to 11 year olds in Akron in general and in Akron's nonAfrican community in particular, the Board decided to expand our catchment area to include those youngsters residing outside the city through an Interdistrict Transfer Program (see Attachment VIII). This recruitment strategy came to our attention too late for an aggressive effort to be mounted.
A Board Development and Training Retreat was held on Saturday, June 10, 2000 from 9:00 AM to 2:30 PM. The retreat was led by Richard E. Lewis. A brief resume of Mr. Lewis's credits is found in Attachment IX. The time was not there for the retreat to address all of those areas Governors wanted to discuss, e.g., Board structure, organization and process, how a Board should function, how to resolve internal Board disputes, timely written delivery of committee reports and other Board assignments. Everything expected, of course, could not be addressed in the time we had. The fact is we wanted done just what Mr. Lewis did. Namely, he was provided Academy official documents such the BYLAWS, a roster of members of the Board of Governors and staff members. Documents which described how we defined ourselves, our budgetary structure, etc. These documents helped him glean where the Board was in its development and what we undoubtedly were interested in. Faculty were not invited, for this retreat was restricted to Board matters only. Faculty will be invited to participate in subsequent retreats. Lewis's workshop also spurred the Board into approving two very important next steps: (1) it was decided that there should be a follow up retreats held in the near future; (2) it was decided that the Board should start the review at its next regular meetings, and develop a process for renewing ourselves. In furtherance of our review purposes, we have been in contact with the Center for Nonprofit Boards in Dayton, Ohio. This center works with boards and with faculty on curricular and other related issues. Another multipurpose training agency we can all on for assistance is the Lucas County Educational Service Center in Toledo, Ohio. This service center has already provided training services to the Academy's faculty and members of its Site-Based Management Committee. We also want to retain the Tukufu Group to further our intellectual development work with young men and women and also with the faculty.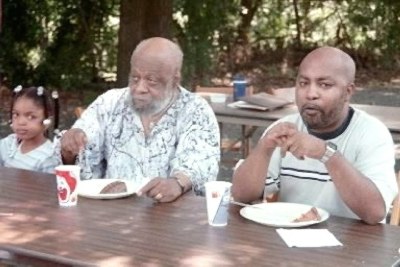 Chevonne Anderson, Dr. Edward W. Crosby and Darryl M.L. Crosby
Facility Enhancements
The Academy's initial location was in the East Akron Salvation Army at 1104 Johnston Street at S. Arlington Avenue. This facility was found late after a long and considerable search for a facility that would accommodate administrative offices and the Academy's learning programs; however, to be allowed to hold our programs in the facility, we had to limit the number of students we enrolled. The facility's managers suggested that, contrary to our contract with ODE, we enroll only 45 students instead of the required 60. The Academy compromised sought administrative offices in the vicinity and we enrolled only 50 (52). This splitting up of two important staffs in and of itself caused tremendously debilitating communi-cation problems. As implied by the request to limit the size of our student body, the space we were allowed to occupy was very cramped. It should be stressed that the Salvation Army's managerial personnel did do all they could to accommodate us, but that was not enough . . . the space was simply too cramped for our students' and faculty's educational comfort.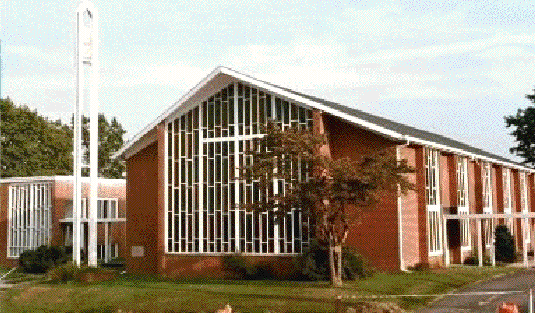 Antioch Baptist Church, 670 Wooster Avenue, Akron, Ohio 44307-1868
The Rev. Dr. J. Wayman Butts, Pastor
The Academy determined before the end of the year to search for larger space. In January 2000, we intensified our search which was fraught with disappointment after disappointment. Finally, in late June 2000, we discovered a facility, Antioch Baptist Church which had a very accommodating pastor and a very helpful congregation, Trustees and Board of Deacons. All of this afforded the Academy the responsive community we needed. It also put us in closer touch with community residents. Thus it became manifest to us immediately that Antioch Baptist would most comfortably accommodate our program structure and allow our Learning Center to thrive academically. This facility afforded us a base and programmatic oppor-tunity we did not have previously. We are no more than a block away from a public library, a practically adjacent public children's play yard, a large parking area that would allow school buses to load and unload students safely, easy direct access to Lane Field, a large public recreational area. Moreover, we are offered an opportunity to build a larger facility to house our future growth in students and faculty and staff.
We moved into this facility on August 11, 2000. From here we will launch the second phase of the Academy's effort to educationally . . .
"Build Young Scholars for The Future."


No Matter the Age, Everyone Was Welcome

END NOTES
12. The Academy offers its first year certificated teachers an annual salary of $27, 050. It is reported that the average salary of community schools in Ohio was in 1998-1999 $22,070 with 4.2 average years of service. Teachers in City School Districts with 14.8 average years of service earned an average salary of $43,162. See "Community Schools in Ohio: First-Year Implementation Report" published by the Legislative Office of Education Oversight. April 2000, p. 19. This report can be accessed at http://www.loeo.state.oh.us.
13. REPORT AND RECOMMENDATION OF HEARING OFFICER In Re: The Edge Academy & Ida B. Wells Community Academy (March 8, 2000), pp. 2 and 23-24 (of the Academy's scanned computer copy).
14. See Grace Lee Boggs. (1969). "Education: The Great Obsession" in Education to Govern, A Philosophy and Program for Learning Now! (Detroit: The Advocators), pp. 11-32.
15. See Mwalimu Shujaa, Ed. (1994). Too Much Schooling, Too Little Education: A Paradox of Black Life in White Societies. (Trenton, NJ: Africa World Press). This collection of must read essays presents a thorough
discussion of the "education to enlighten and govern" issue and a number of other contemporary education topics.
16. This situation was generally the result of resignations, the pressures of business, work or family obligations, changing work places and leaving the city or state, or for a variety of other legitimate reasons.

NB: The Attachments referred to in this report may be requested from the Webmaster via an e-mail indicating which attachment is wanted.

End of Annual Report for 1999-2000