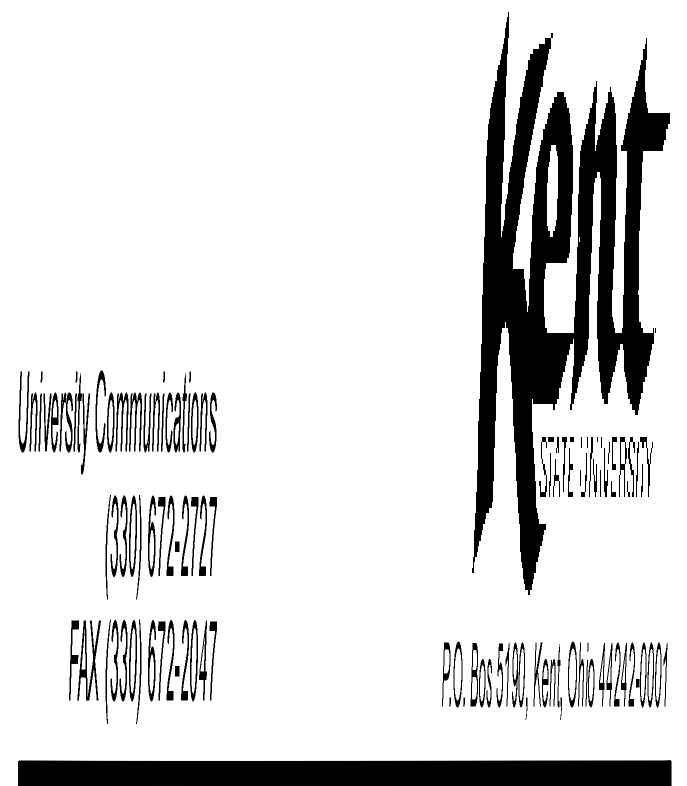 Statement by Kent State University Provost About BUS Protest



The University, and I personally, take the concerns expressed by members of the leadership of Black United Students seriously.
At this time a committee, including members of the Pan-African Studies Faculty Advisory Committee, has been formed by the dean of the College of Arts and Sciences to Review the performance of department Chair Dr. George Garrison. The Review is a normal, periodic review to which all academic administrators are subject.
The review process, which is designed to be a fair and detailed performance evaluation, will include opportunities for input by faculty as well as students. The review will be conducted in a timely fashion, in full accord with the University's collective bargaining agreement with the American Association of University Professors – Kent Chapter. The committee's recommenda- tions will be submitted to the dean by the end of the academic year.
It would be inappropriate, as well as premature, to consider any action before the review committee has submitted its findings.
In the meantime, I would note that a number of significant improvements have been made in the department of Pan-African Studies under the leadership of Dr. Garrison, including:
The addition of two faculty positions (one full-time, temporary; one full-time, tenure track);
An increase in the "current expense" budget, which covers basic operating expenses such as telephones, copying, office supplies and postage;
The installation of a computer laboratory, which will be networked to the rest of the Kent campus shortly;
Funds also have been allocated and planning is underway to renovate the second floor of Oscar Ritchie Hall for the primary use of the department of Pan-African Studies. The renovation will include moving the African Community Theatre to the second floor; and
The Well-Barnett and Hamer Distinguished Scholar Lecture Series was initiated. Derrick Bell, visiting professor at the New York University Law School and the first tenured black professor at Harvard Law School, was the first speaker in the series.
Dr. Myron S. Henry
Provost
11/21/97
Editor's Note: This FAX from the University's provost was considered administratetively inappropriate for two reasons: First, it implies that the reasons behind the DPAS faculty's call for an extraordinary review of the Department's chair is baseless; second, since the provost may ultimately be a final appeal officer in the event the faculty vote to remove the chair, this FAX jeopardizes the provost's ability to render an OBJECTIVE decision.